It was a fabulous day for a little walk, a little shop, and a little art …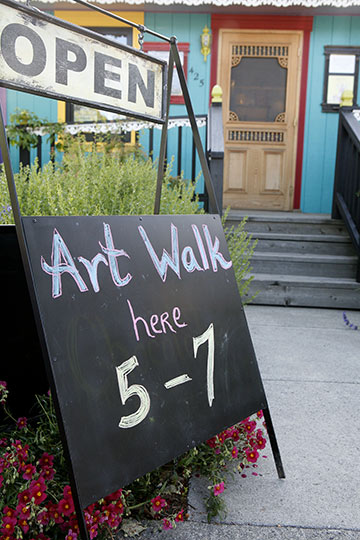 Park yer' trike, pedal bike, unicycle, or tandem, and come on in!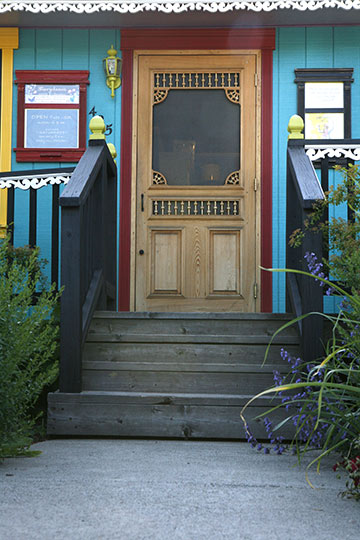 People wandered in from across all parts of town to my MaryJane's Sweet Dreams store.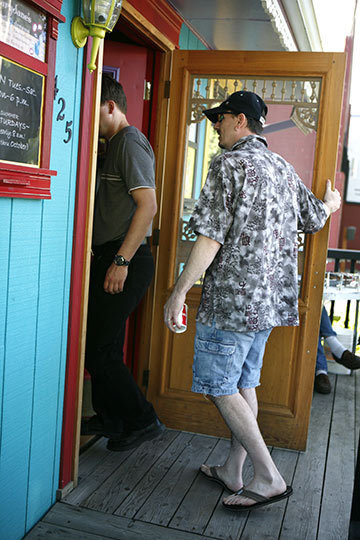 We had samples of our fresh-from-the-farm milk and chocolate, oh, and lemonade.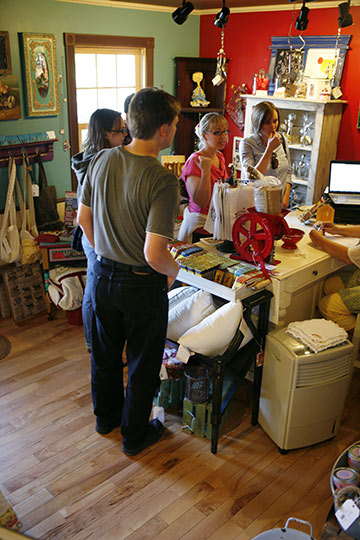 And, of course, products galore!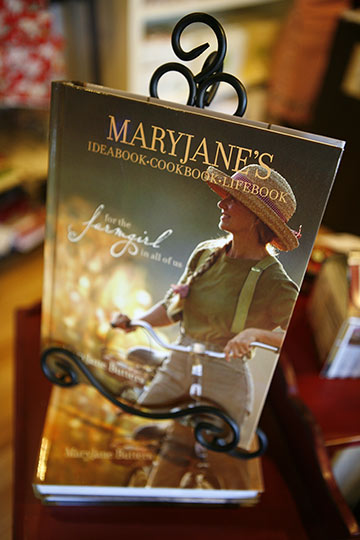 Isn't the mini bed just darlin'?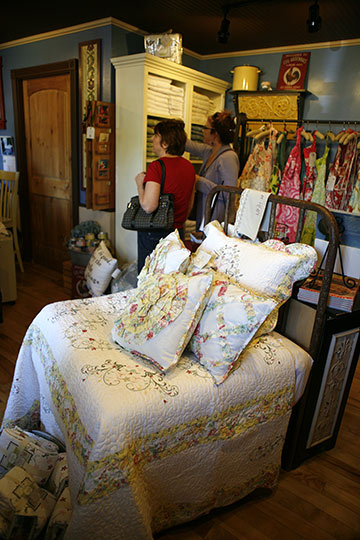 Gingham sheets and aprons were there to greet patrons.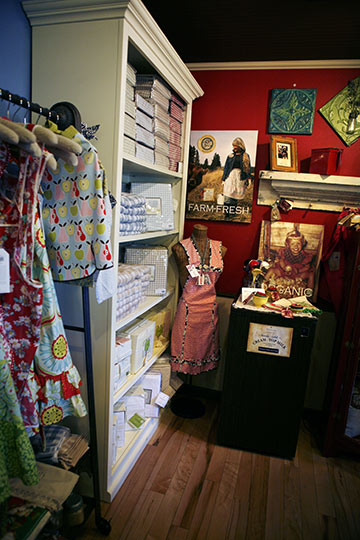 And fresh milk! Straight from my backyard where my organically fed, and lovingly treated Jersey cows spend their days grazing and being pampered.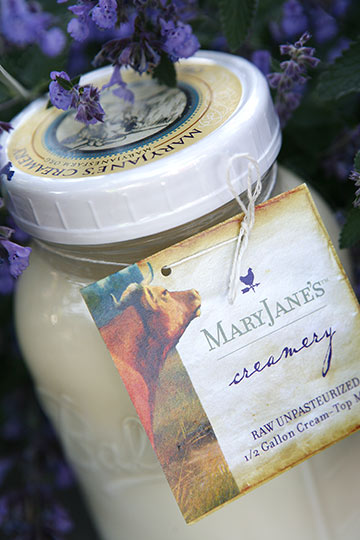 Souvenir cup for ya?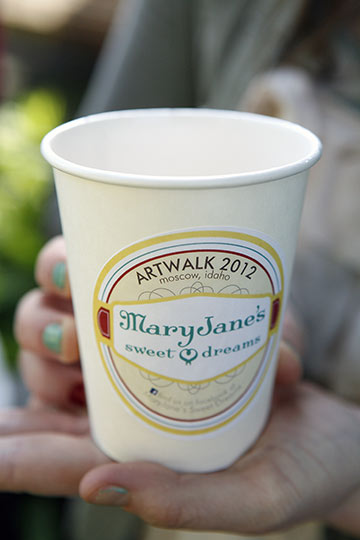 Aprons, aprons, aprons, aprons!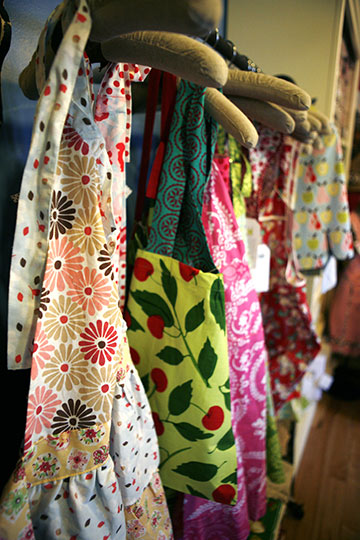 And cloth cakes for all.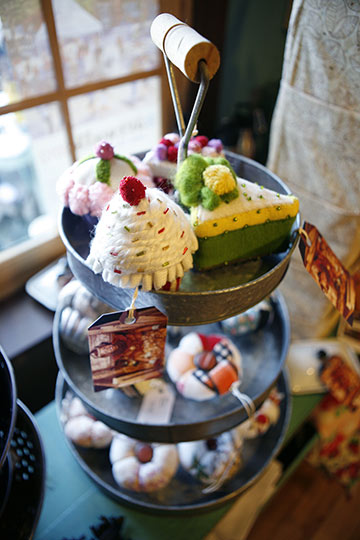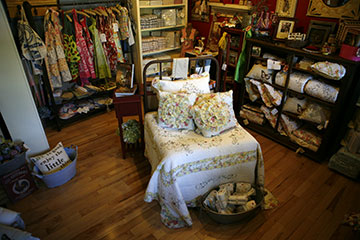 My little store featured one of our Project F.A.R.M. crafters (First-class American Rural Made), farmer Dick Warwick, from Oakesdale, Washington.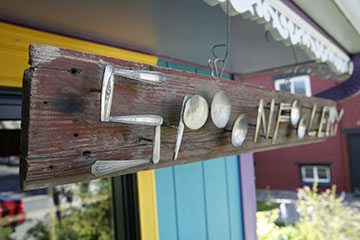 Dick is his name and spoons are his game! His business, Spoonfoolery, is one-of-a-kind.
Spoon wind chimes.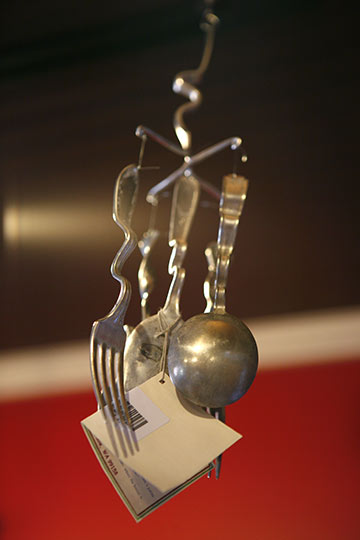 Spoon flautist.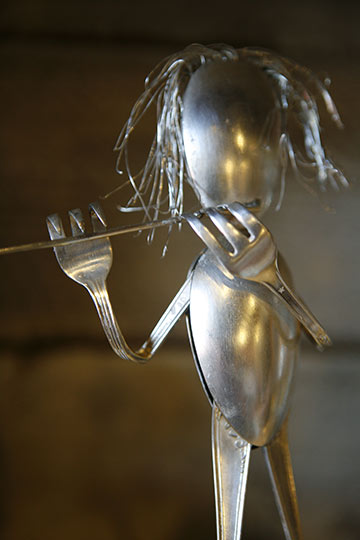 Spoon band.