First, our farrier came to give our horses a pedicure.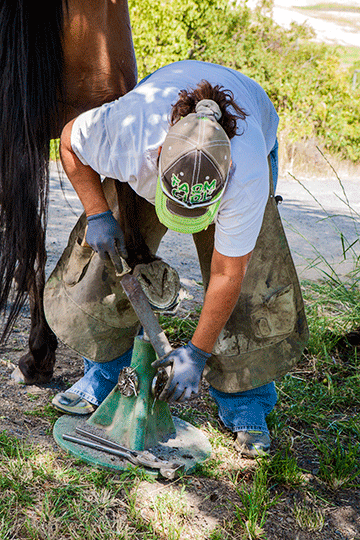 Check out the words on her hat.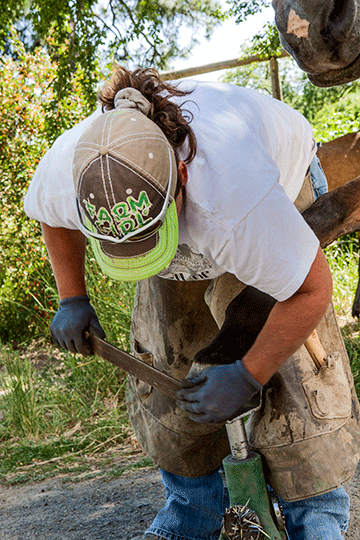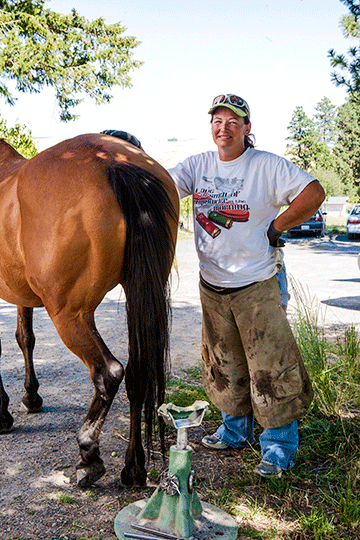 In our greenhouse, heirloom 'maters are reaching Jack-in-the-Beanstalk proportions.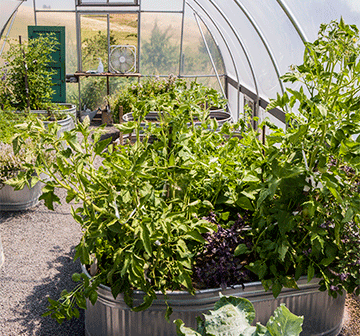 'Maters love basil so I have purple basil growing on one end and green leaf basil on the other.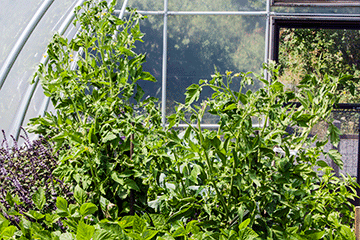 I asked one of our summer interns to give a peak so you can see how huge and healthy our 'maters are.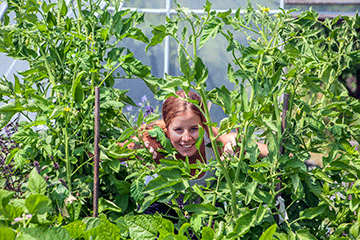 I want to play too!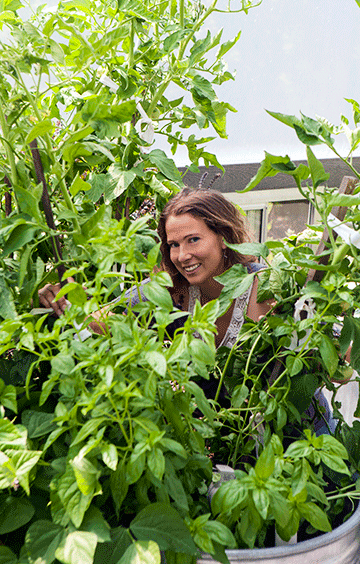 Next, hubby, who runs our shipping department, calls out for someone to dig Sweet Lena Iris rhizomes because he has an internet order for some.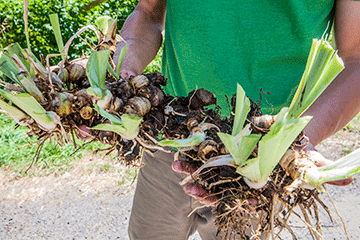 Summer intern, David, is happy to oblige.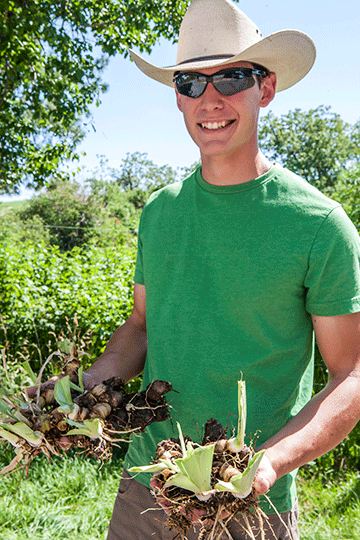 Nutmeg, our little bundle of joy stuffed inside a mini-horse said yes! I'd love to give rides today. (She truly is a mini horse. Her delicate features, dished face, and palomino coloring are one-of-a-kind.) As my granddaughter, Adria, says, "she is PRIDDY!"
Complete with mini saddle and bridle, these two make a team that are the apple of my eye.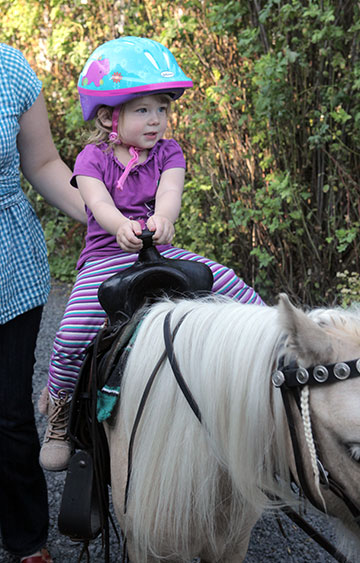 "What was that mama Ashley? Ok! I'll hang on!"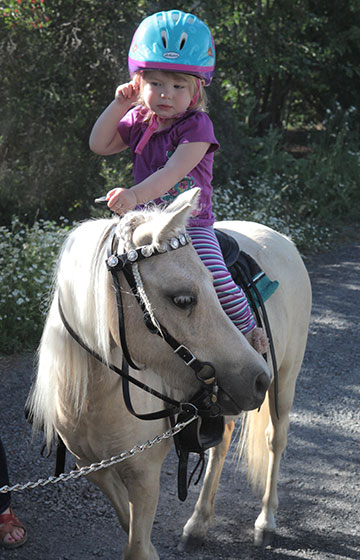 A day in the life.