It's time to announce our winners from week three of our Glamping with MaryJane giveaway extravaganza, where I'm giving away two signed copies of the book each week until it's released on September 1.
My new book, Glamping with MaryJane, will tell you everything you need to know about glamping—from pitchin' a tent to hittin' the road to settin' up your glampsite in style.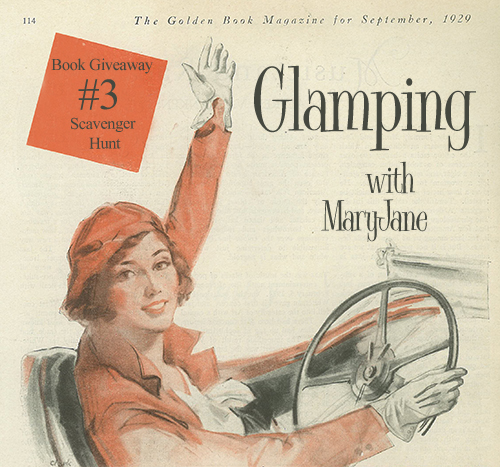 Those who entered, went to my website, www.maryjanesfarm.org, and found the answers to the following three questions. (Deadline to enter was midnight, Sunday, PST.) Because seeing other people's answers wouldn't make for much of a contest, we hid the comments, and unveiled them today!
1. I created my Project F.A.R.M. campaign to support the unsung rural craftspeople in small communities around the country. For this question, you must find out what F.A.R.M. stands for in Project F.A.R.M, and how we decided to define "rural" for this project.
F.A.R.M. stands for First-class American Rural Made. Rural is defined by a locale having less then 40 stoplights.
2. Twelve years ago, I bought an old historic flour mill from the family of Joseph Barron, who had owned it for almost a century. It remains the only intact flour mill left on the Palouse region of Northern Idaho and Eastern Washington. What town is it in, and what year was it built?
My Flour Mill is location in Oakesdale, Washington, and was built in 1890.
3. It's never, ever too early to start planning your next glamping adventure, is it? What are the dates for International Glamping Weekend 2013?
The next International Glamping Weekend is June 1-2, 2013.
And here are our winners! Picked out of the suitcase on the back of my '68 Airstream.

Papers go in …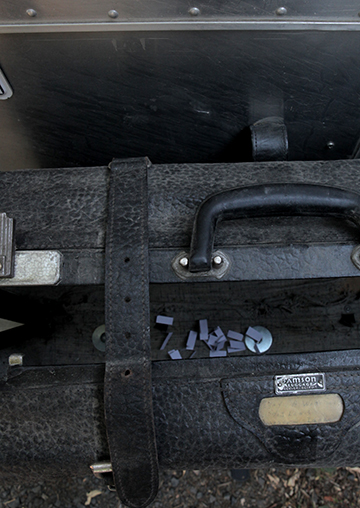 And two names come out!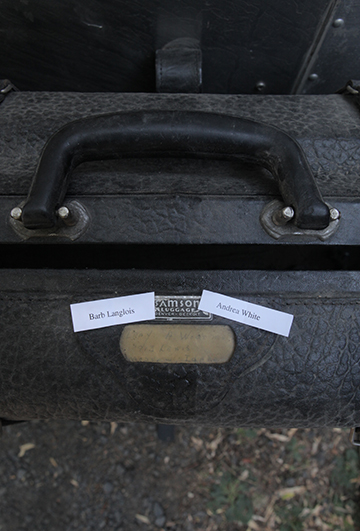 Congratulations Barb Langlois and Andrea White! Keep your eyes on your inbox for an email soon.
Don't forget to stay up-to-date with all things glamping by joining my new Facebook group, Glampers on the Loose, or by visiting our website, International Glamping Weekend. You can also check out my ever-growing collection of glamping photos and ideas on my Glamping boards on Pinterest.