Do you share my love of lupines?
To me, they are the quintessential alpine mountain flower, springing boldly up from rocky slopes in summertime.
 You can't mistake their stately blooms
 and star-shaped leaves.
Actually, though, there are some 200 varieties of lupines that grow across the U.S. and are happy to grow in your garden in shades of lavender, ivory, gold, and pink.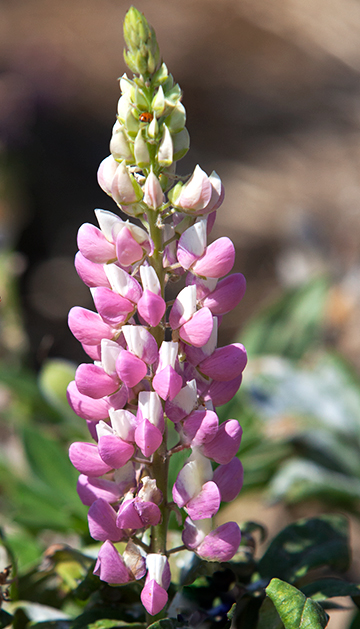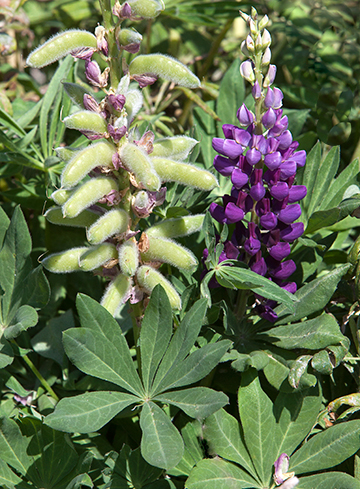 But … why am I mentioning lupines now, as the growing season is starting to wane?
It just so happens that one of the best ways to establish lupines is to plant them in the fall. Of course, you can order seeds online, but it's fun to collect them in the wild. Lupine seed pods burst open when ripe (in my neck of the woods, this happens in August).
You can collect seeds from the ground around a lupine plant—you may have to compete with birds and squirrels to find them—or you can also gather the brown, dry pods before they burst.
Place the pods in a paper bag so that they burst naturally, and then gather up the seeds.
Wait until late fall to plant your seeds, after the first frost but before the ground is frozen. In cool planting zones, simply press the seeds about 1/4 inch deep into loosened soil. With a little luck, the seeds will germinate in the spring, when soil moisture and temperatures are ideal. In warmer zones, lupine seeds need a little help to assist germination in the absence of frigid winter temperatures.  Try one of these methods before sowing:
Soak the seeds in water overnight
Nick the seeds' hard shells lightly with a razor blade
Store seeds in the freezer for six to eight weeks
Don't be discouraged if your plants don't appear for two years. Once they're established, lupines will propagate themselves without assistance.
A display like this is worth the wait!
Now, I invite you to sit back and enjoy this lovely tale of a lady and her lupines. As in Johnny Apple Seed, so goes Alice Lupine Seed.