Family business and embroidery are kind of our thing here at MaryJanesFarm. Or at least, they're mine—either one always piques my interest and both together most certainly do!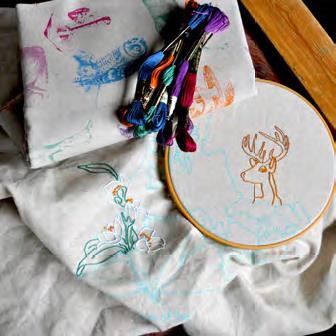 So when we stumbled across the beautiful embroidery work of Sassy Spurs, I wanted to make sure to share. The Sassy Spurs team, consisting of mother Juli, daughter Lindsey, and like-a-family-member Robin, all share a fondness for post-World War II state pillows (as well as a 92-year-old aunt's treasured embroidery lessons). They channeled that passion into an Etsy shop that opened in November of 2010.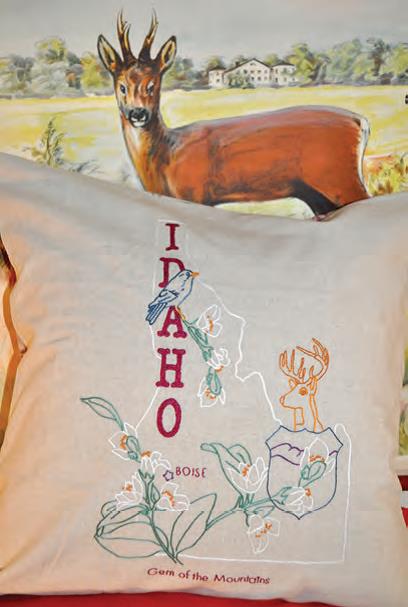 And although each gal has a "real" job in addition to running the shop, they all dream of being sassy full-time someday. After much research, they've recently finished patterns for all 50 states, almost always including the state's flower and bird as part of the design. They offer each state pillow pattern with a corresponding color palette suggestion, too.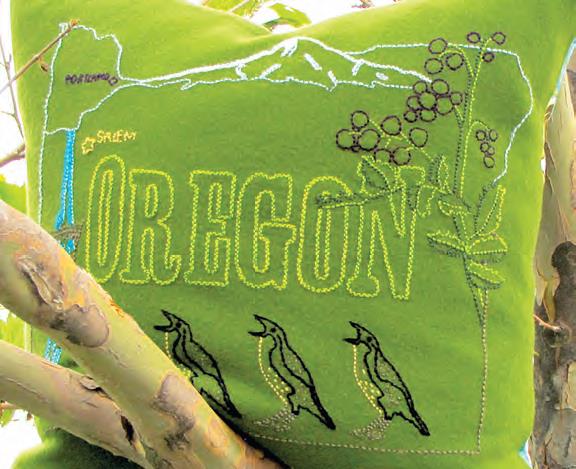 So if you're feeling sassy and looking for an embroidery project, maybe for some holiday gift-giving, take a look. I think these ladies are on to something lovely! Although, I think I might sneak my hometown onto Idaho's embroidered piece.