Many folks nowadays are taking advantage of Internet dating, looking for love from the comfort and safety of their laptops. You've heard of FarmersOnly.com?
We put a lot of effort into finding our soulmates. But what if we took that much time to find our "soulpups"?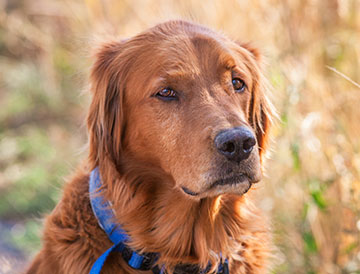 After all, dogs are traditionally known as our best friends. Our old-man golden-retriever, Walker, is most certainly a best friend and family member.
So why not spin the Internet dating craze to include our four-legged companions? PawsLikeMe.com contends that they've created an intelligent algorithm to perfectly match you with the dog of your dreams, and boasts that the matches are accurate an astonishing 90% of the time.

This matching system takes into account personality, lifestyle, and environmental factors when generating a score. The personality assessment is based on personality traits that influence the human-canine bond: energy, focus, confidence, and independence. In other words, if you don't like a lot of activity, you probably shouldn't choose a breed that requires a lot of exercise.
The team founded the company in response to the rising rate of unwanted pets in shelters nationwide that have to be euthanized. If people and pets were perfectly matched and happy together from the beginning, PawsLikeMe believes the incidence of shelter abandonment would drop significantly. So if you've been daydreaming about your dream pup, check out PawsLikeMe.
Next, they need a farm animal section. I'm pretty sure I'd match up with a Jersey!