Canadian artist Sarah Hatton collects dead bees.
"Why on earth would she do that?" you ask.
Like many an artist, she is out to make a point, and it's a significant one.
Arranging dead bees into elaborate mandalas on fields of white,
Hatton is making a stark visual statement about the connection between declining bee populations and the use of pesticides.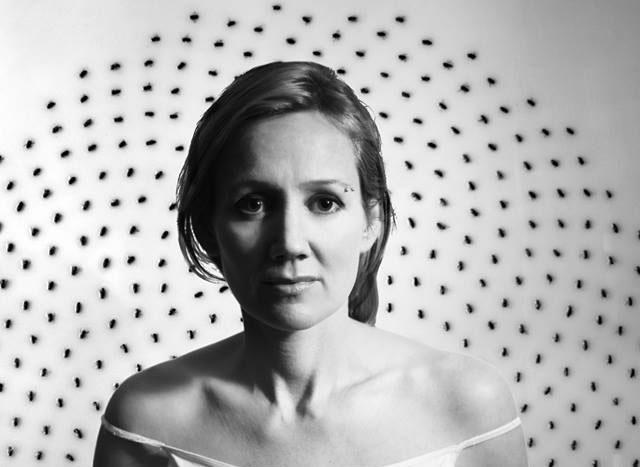 "The link between neonicotinoid pesticides and the worldwide decline of bee populations is a crisis that cannot be ignored," Hatton explains on her website. "I have arranged thousands of dead honeybees in mathematical patterns symbolically linked to monoculture crops, such as the Fibonacci spiral found in the seed head of the sunflower. The viewer experiences the vertigo of this lifeless swarm, a dizzying optical illusion that echoes the bees' loss of ability to navigate due to the toxins locked within the very source of their sustenance."
Powerful stuff.
A picture, after all, speaks a thousand words.