… work. Guess what I was doing yesterday morning at 4 am?
Wake up sleepy head Rose Etta.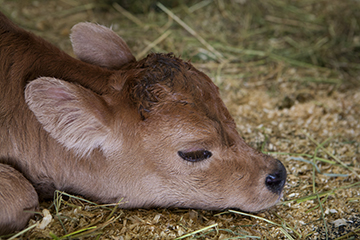 Today is your debut. Welcome to planet earth!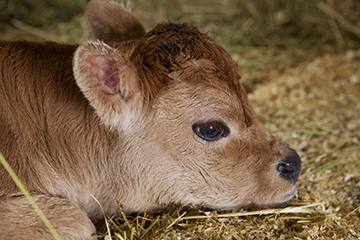 My milk cow Maizy was due Feb. 26, so starting a week ago, I began checking in on her night and day every 3-4 hours. Rose Etta weighed in at 56 pounds and there were no complications during delivery—always a relief. Every thing about her is udderly perfect and momma Maizy always does such a good job delivering her babies. I was sooooo hoping for a girl!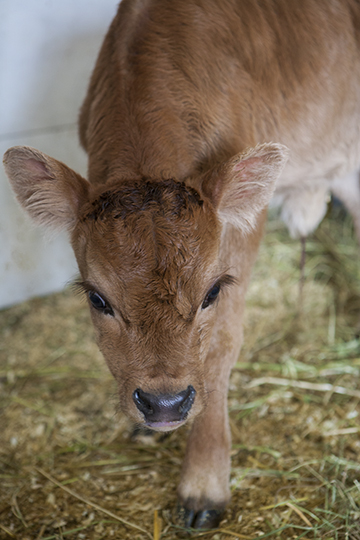 I spent the morning with both of them, cleaning and washing up after the birth and getting Maizy milked for the first time in a couple of months. Once all my dairy chores were done, I headed to our design studio to finalize my next fabric collection, work on our MaryJanesFarm Sister Issue, finalize the front cover of our next magazine, work with Gabe on our new HeritageJersey.org website and Facebook page, and mess around with some burlap décor ideas for the next issue of my magazine.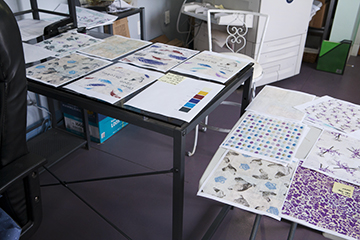 Oh, and also work with Brian on a new mud room we're finishing. The idea with our mud room is to convert our farm facility into a boot-free zone. And because we all have such awesome footwear, it seemed only fitting that our daily line-up of boots show up in a properly decked out zone. Our two bootjacks are gonna get a workout. I know I'll be taking my boots on and off several times a day but you know what? Mopping up all the manure we track across our floors is far more work.