An excellent op-ed ran in the New York Times recently (thanks to Lisa for the alert), and I want to make sure it doesn't pass you by …
Our Bees, Ourselves: Bees and Colony Collapse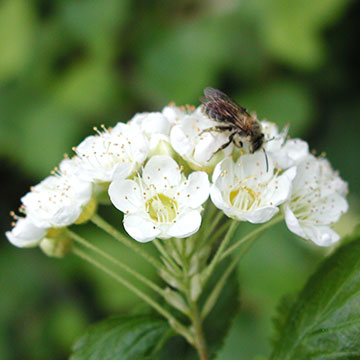 Mark Winston, biologist and director of the Center for Dialogue at Simon Fraser University, eloquently explains how the intricate relationships between bees, pesticides, and nature's diversity are irrefutable indicators of human health and societal stability.
"There is a lesson in the decline of bees about how to respond to the most fundamental challenges facing contemporary human societies," Winston writes. "We can best meet our own needs if we maintain a balance with nature—a balance that is as important to our health and prosperity as it is to the bees."
We have much to learn from the bees. But then, we knew that, didn't we? The question is: Will the great hive of humanity take their lessons to heart?
I'm looking forward to reading Mark Winston's forthcoming book, Bee Time: Lessons From the Hive, due to be released next month.