Nanny Jane and Grandpa came to school with us!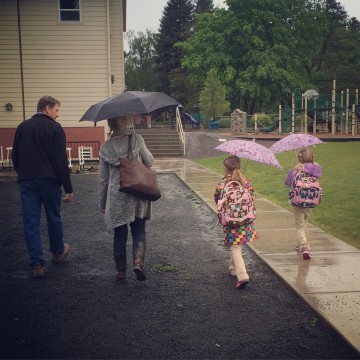 It was a rainy day so we didn't have recess, but our teachers had plenty of projects for Nanny Jane and Grandpa to help with. Mia's class put Nanny Jane to work because she was the only grandma at Mia's table, so Nanny Jane had four grandkids in Kindergarten that day!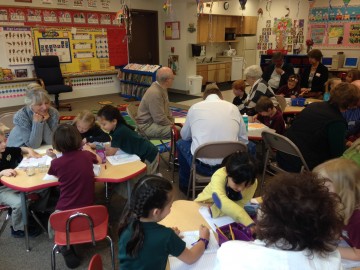 They even sent her home with some of their artwork on her folder, a collage of drawings of the classroom. What a fun day!