WINNER SELECTED, 2/15/16
And our winner is … Rachele (see winner's post here).
Original post:
For a chance to win a free, one-year membership to my Farmgirl Sisterhood (6,700 members strong and growing!), tell me how MaryJanesFarm connects you to other women in the comments below. I'll toss your name into a hat and draw a lucky winner sometime mid-February.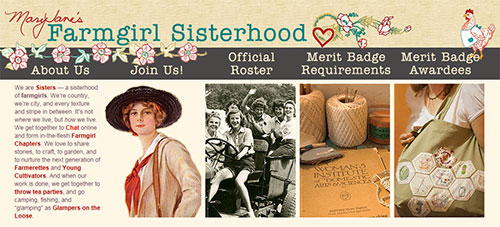 As a member of the Farmgirl Sisterhood, you'll have exclusive access to our monthly Sister Issue newsletter; get extra tips, discounts, and opportunities; participate in our Merit Badge program (think Girl Scouts for grown-ups); and more. Read all about it at FarmgirlSisterhood.org.
Stay tuned for more magazine-related giveaways! If you're not yet a subscriber to my magazine, MaryJanesFarm, subscribe here for $19.95/year.