If you feel a certain zeal for Zentangle, then follow me along another winding path …
to the Spirograph!
You might recall this mesmerizing pastime from childhood, complete with little plastic gears and multi-colored pens.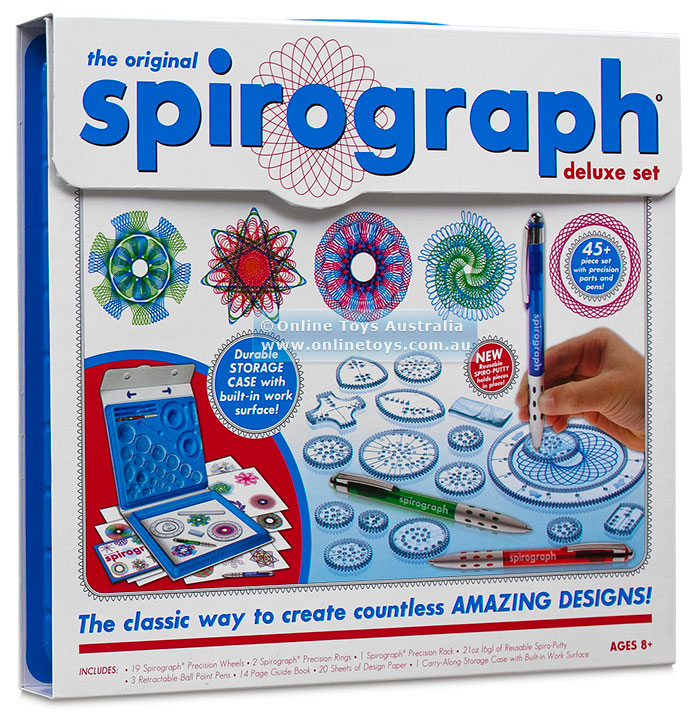 With all of the recent buzz about adult coloring books and Zentangle, it's no surprise that the Spirograph is finding its way back into fashion.
"The only toy I still have from growing up is a Super Spirograph," shares Heather Holm of Spirographic Art. "I was already a teenager when I got it, so that would have been in the early 1970s. My sister had a regular Spirograph, and we both loved it, so when the Super Spirograph came out, I had to get one. It has survived many moves and a fire … now my son enjoys playing with it too. One day he observed, 'Whoever invented this was a genius.'"
Heather is such a passionate proponent of the Spirograph and all of its gorgeous geometric possibility that she dedicated her entire website to the art—tutorials, tips, product reviews, and coloring pages.
A variety of Spirograph kits are available from vendors like Amazon, from travel sized sets to super deluxe versions with a dozen or more discs in different shapes and sizes. To get an idea of how hypnotically creative you can get with circles and spirals (stick with the video to the grand finale), watch:
And, of course, how sweet is this? Cookies with Spirographic icing designs …
Do you remember Spirographing? Do share …