Working on a newsletter piece for a spring issue, I decided to do something with terra cotta pots. Now, this sounded like a lovely craft project while I dream of spring as the snow piles up out here and the temperatures have been dipping below zero.
But …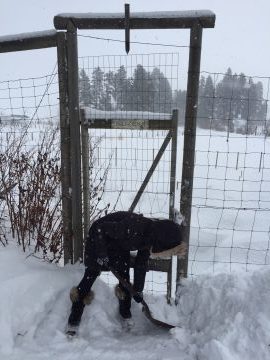 getting to the garden shed to gather some pots was…
a bit of an adventure in the middle of a snowstorm!
But in the name of a good craft project, I persevered.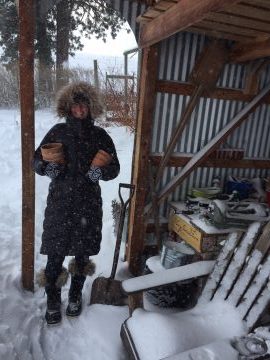 Now that we've finished laughing at my coordination and bright idea, we're warming up with a cup of tea. Cheers to spring daydreams and refreshing winter storms!