Piper and Patch were a frolickin'.
Along the road so sweet.
When they thought they heard a cry, a baaa!
Was it their mother, the long lost sheep?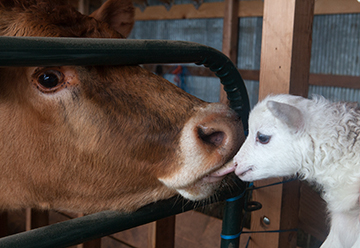 "Are you my mama?" Patch asked.
Maizy the cow was all a-bawl.
And with a little spit, she gave 'em a lick
"A new auntie" they cried, "so tall!"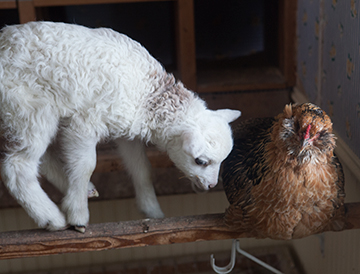 "Are you my mama?" Piper asked.
"I'll peep and peep all day!"
And with a "cheep" and a monstrous leap.
The chicken flew away.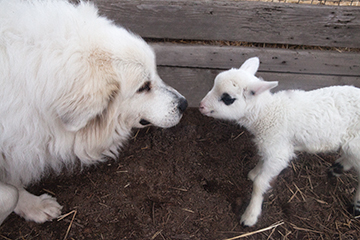 "Now this is hopeful!" they bellowed.
As Tulip said "Hello."
She's big and white … but not quite right.
One bark and off they go.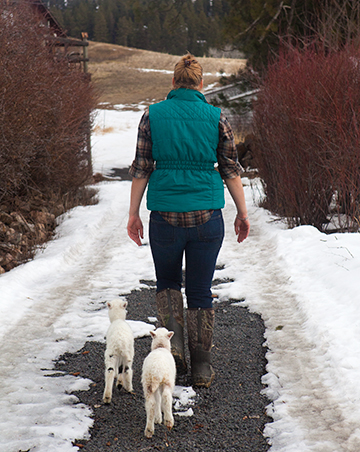 But who's this walking toward us?
"Baa, baa," they cried!
We've been looking for you all day, ma ma!
And with that, they let out a sheepish sigh.