We asked the girls to showcase the new swing we recently finished at the farm. They were happy to accommodate. (Look for instructions for making a barrel-stave swing like ours in the next issue of MaryJanesFarm, out mid-July.)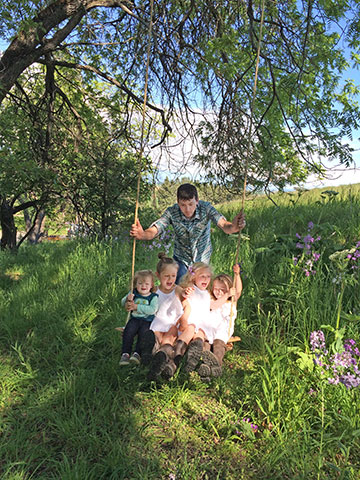 Uncle Brian gave them some pretty big pushes.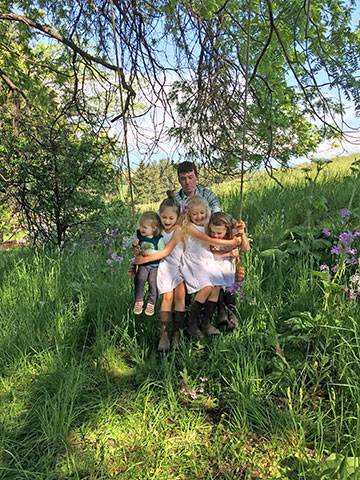 And if only he could have pushed them for hours.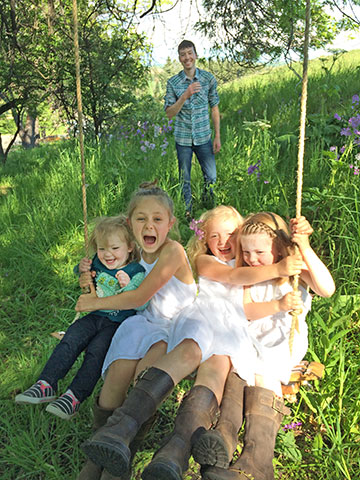 I would say the new swing is going to be the highlight of the summer, since all four cousins can fit on it together.
But there's always a new pile of gravel being delivered that looks pretty enticing, too.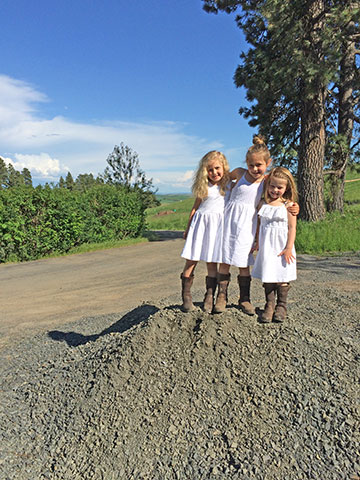 And somehow, they didn't even get their white dresses dirty!