We are happy to announce we made it through another school year. We hope you all survived and enjoyed it, too!
Their teachers finished off the day with some pretty fun adventures, including this huge game of Twister!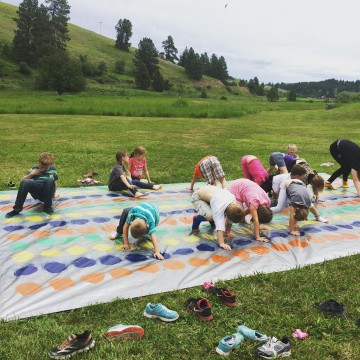 We can proudly say we officially have a first grader and second grader. In the meantime, we're ready to tackle summer.
We hope you're looking forward to summer as much as we are!