A busy day at the farm leaves dirt under our nails and unmentionables in the treads of our boots, but also leaves us with content, smiling faces as we crawl into bed after our fun-filled days. We spent the day checking on our gardens we planted.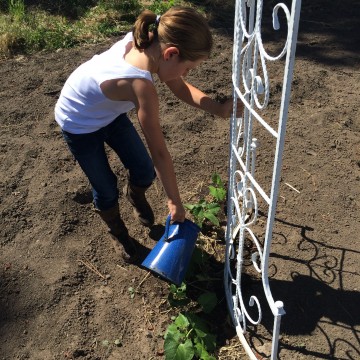 Our beans are getting bigger.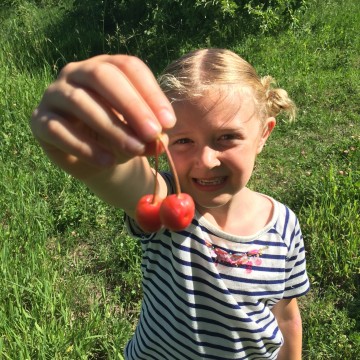 And the cherries are getting ripe.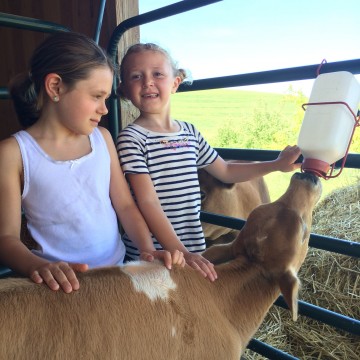 Ester Lily is growing fast, too, just like us!