The first time we met Jordan, she was a senior on the girls' basketball team that my hubby, Lucas, was coaching (they won state that year). Then she nannied for us and traveled to Toronto, Chicago, and Honolulu with us. She also worked in our brick-and-mortar store during her years in college. But she's officially all grown up now!
When Jordan and Kyle asked Lucas to officiate their wedding in front of the 400 guests they'd invited, he was honored, but worried he might choke up. He did, and it was a beautiful day. I got to help in the planning of the occasion, and the girls were flower girls.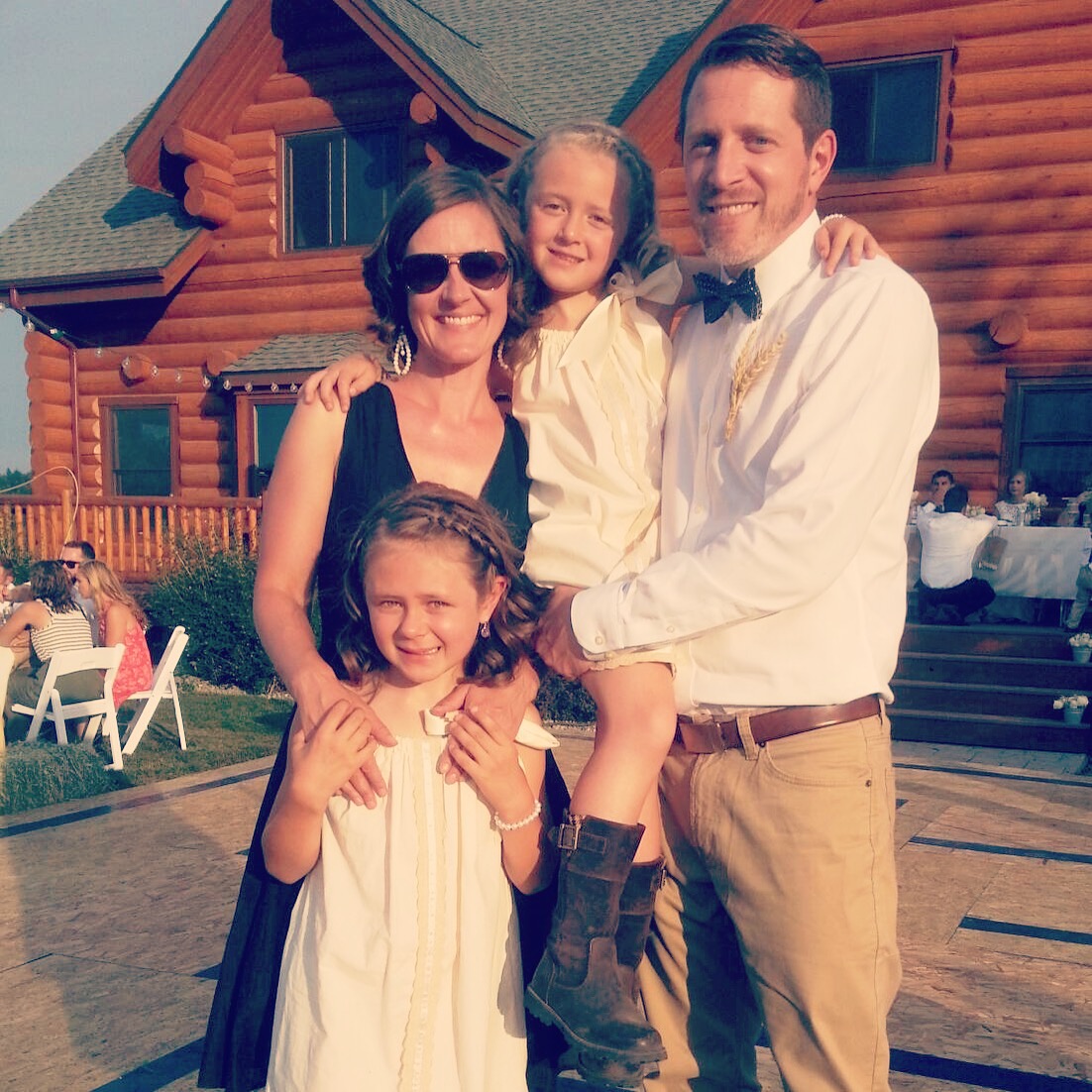 As we watched them make their way across the dance floor as Mr. and Mrs., I was reminded of the beauty of how it all works out, thankful to have been part of their day, and reminded of our own day almost 11 years ago and the dear friendships we've made along the way.