Piles of books. I have them all around. Some are mine, some are my hubby's, some are for the girls, some I want to pass on to friends and family, and some I keep in my collection because I have plans to get to them soon. They give me a sense of anticipation, all those stories waiting to be told, all those new characters waiting to be met.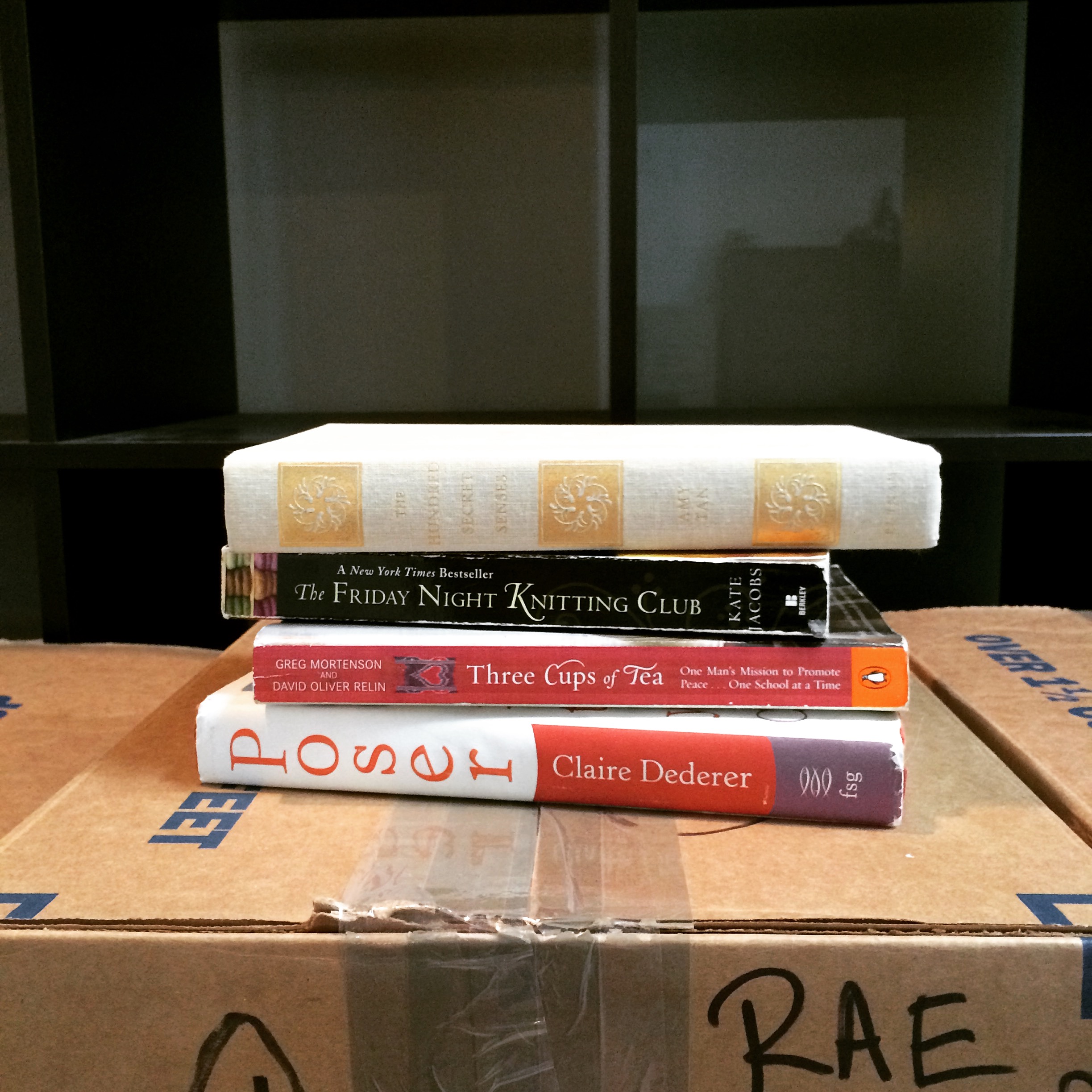 Almost every reader I know has at least one pile of books that stares at them, and it appears that these staring piles of books are a "thing" shared round the world. In fact, the Japanese have a word for it. Tsundoku is a noun that describes a pile of unread books, or refers to a person who buys books and doesn't read them, and then lets them pile up on the floor and shelves. It is believed that the word entered the Japanese language in the late 1800s as a pun. The story goes that the original word, tsunde oku, meaning to let something pile up, got swapped out for tsunde doku, which literally means reading pile. The two words were eventually combined and shortened to make them easier to pronounce.
While my piles of books have all been boxed up while we get ready to move from one home to the next, I left out the reading pile … Just in case I have a moment with a cup of tea and a new book.