When Mia brought home a small cucumber plant that she had been meticulously watering the last few weeks of school from a small seed she planted, she was so proud and I was a tad worried.
I knew we were hoping to move and wasn't sure where we should plant this precious plant. But NannyJane came to the rescue and Mia carefully dug a hole at the farm in the designated cucumber area of the garden. She and NannyJane have watered it carefully (NannyJane may have watered it a little more).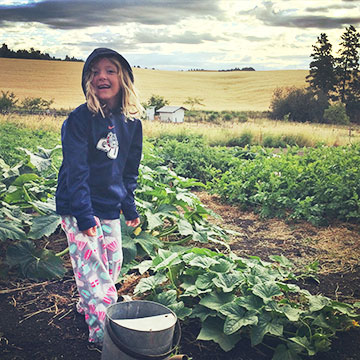 She took her time picking which cucumber she wanted to devour first.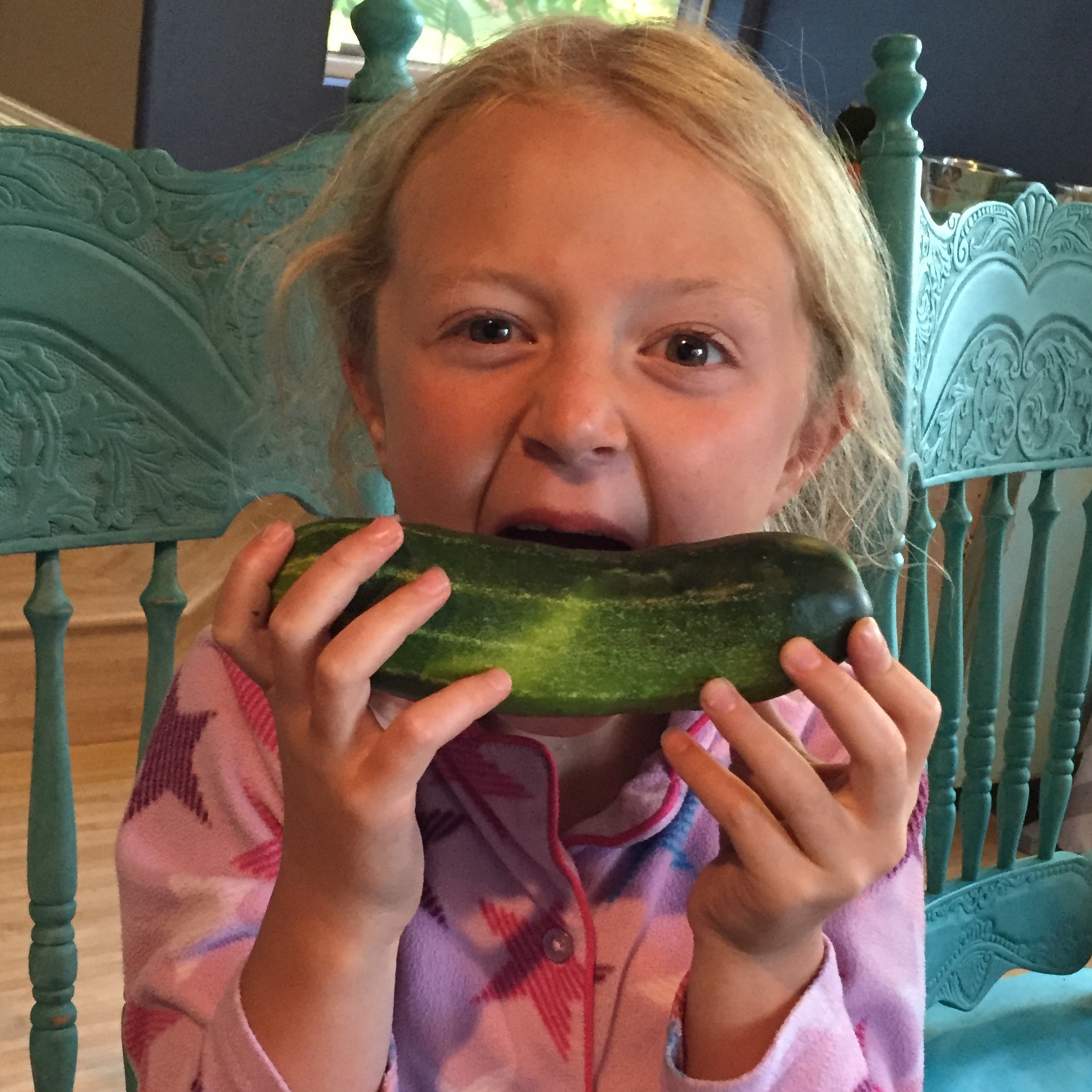 Then we peeled it and added a titch of salt.
Yummy! Mia may have a green thumb. But it's also clear she does her best gardening (and eating) in her pajamas!