While I was washing up the dinner dishes a couple of nights ago, I heard the screen door slam and two little sets of footsteps running down the path to find NannyJane.
Apparently, they were in search of greener pastures and wanted to take Ester Lily for an evening stroll.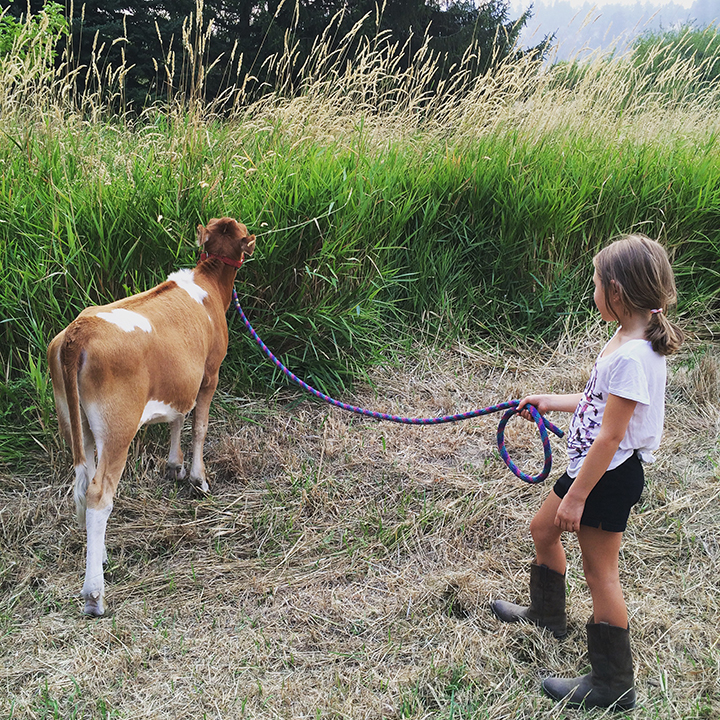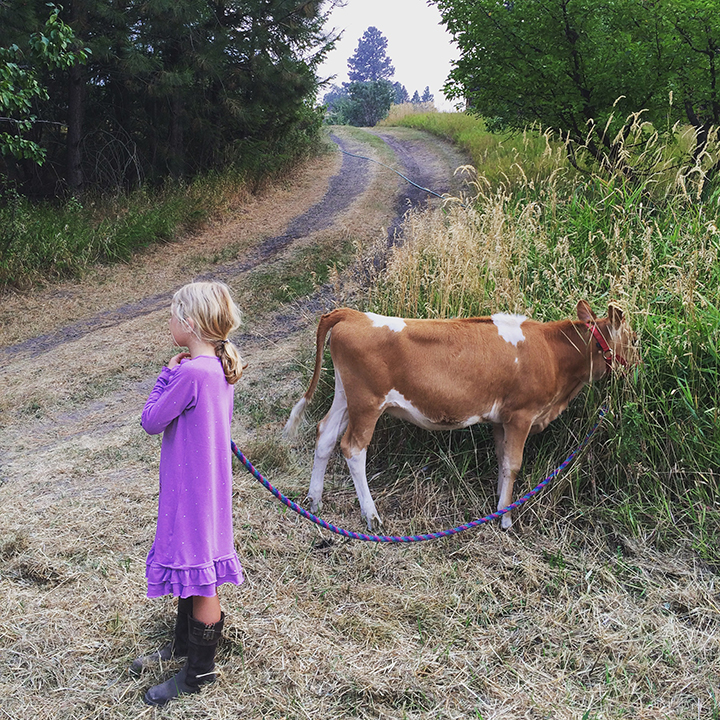 Once again, Mia is in her pajamas and cowgirl boots. I suppose it's her own unique farmgirl-style statement.