I'm always up for celebrating any occasion with a pie. Since Farmgirl Apple Pie Sunday was on September 25th this year and I just so happened to be in the Big Apple …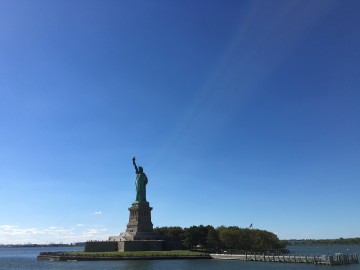 … my two girlfriends and I decided to make it our mission to find an apple dessert, at the very least. With a good pair of walking shoes, we started the day with muffins from a nearby NYC bagel shop. Who buys a muffin at a NYC bagel shop!? But we started the day ready to satisfy a sweet tooth or two. Never mind they were berry muffins.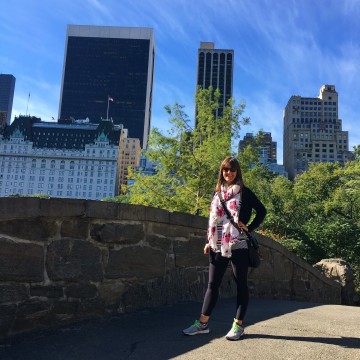 During lunch, we found a great little chocolate mousse. After a visit to Little Italy for a traditional Cannoli and Lobster Tail, we still hadn't found anything remotely apple-ish in the Big Apple. Until it was time for a late-afternoon coffee.
We asked, and …
… almost! But sadly, they'd already sold out for the day.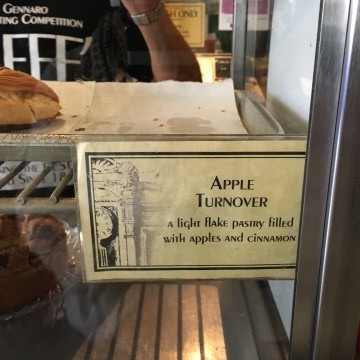 With no apples to be found in the Big Apple, we ventured off to a Broadway Show.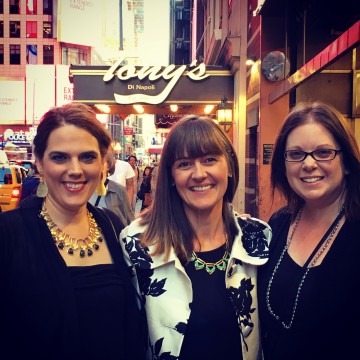 Next year, I'll probably stay home for Farmgirl Apple Pie Sunday to make sure I get something apple-ish. In fact, I'm going to bake extras of what my SIL baked while I was away—mini apple pies baked in a Lodge 7-cavity mini-cake pan (see our photo of the day, above), and ship them out to Mary and Stacy, my dear friends from Kansas who traveled with me to the (no-apple) Big Apple.