In our "Stitchin' Post" Oct/Nov 2016 issue of MaryJanesFarm, I demonstrated how to carve carve an old window using a dremel by engraving the name "Sophia Grace" for my dear friend's new baby.
So, a couple of weekends ago, we finally got around to a formal celebration of this sweet little addition in our lives.
Here are a few snippets from the weekend.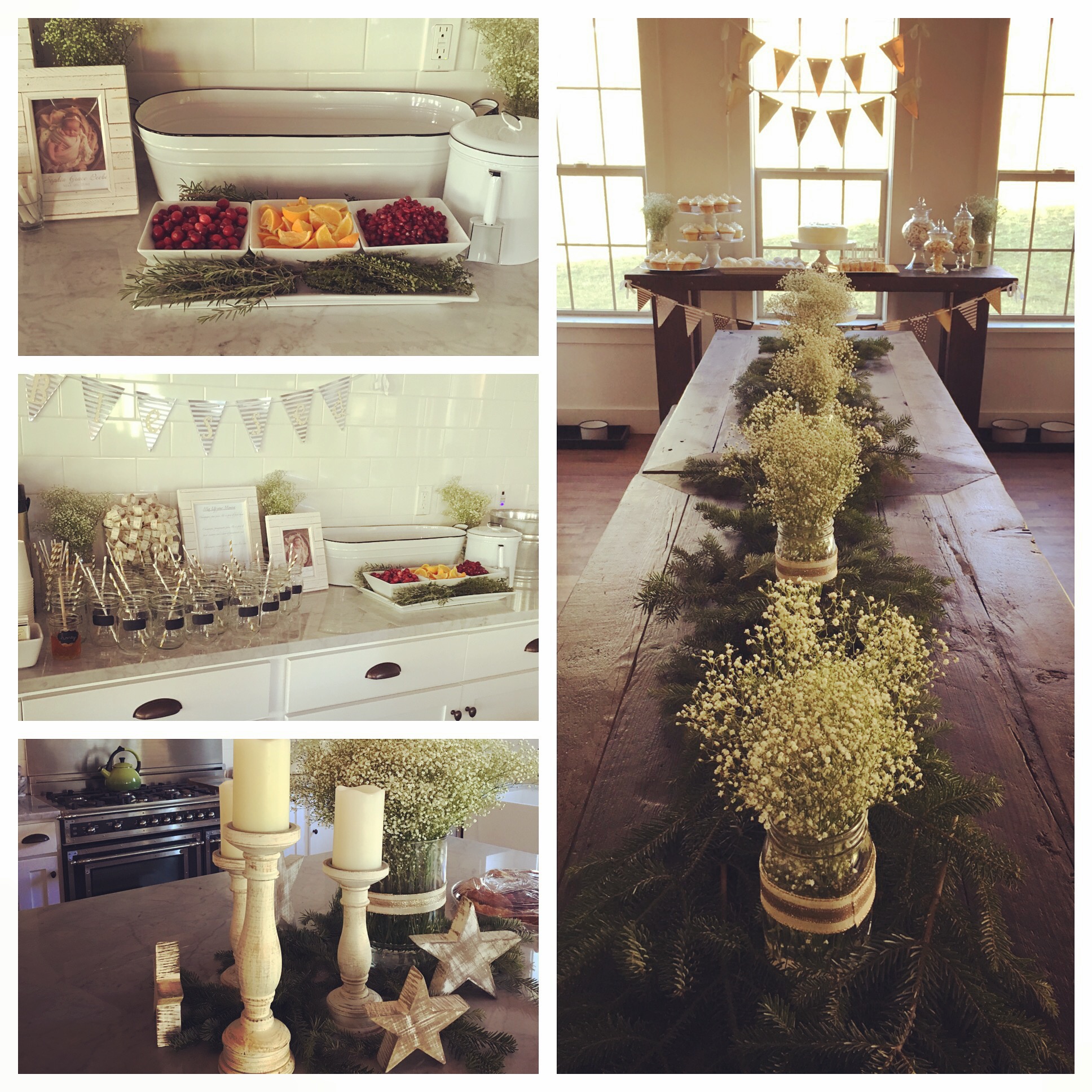 I don't have the juices, San Pellegrino, and champagne loaded in the white bucket yet in the above photo, but do try a San Pellegrino, pear juice, and fresh thyme sprig for your winter festivities. Delicious!
And anything and everything ought to be garnished in baby's breath and tree trimmings, don't youu think? The centerpiece garland is actually from the base of our Christmas tree. Perfect.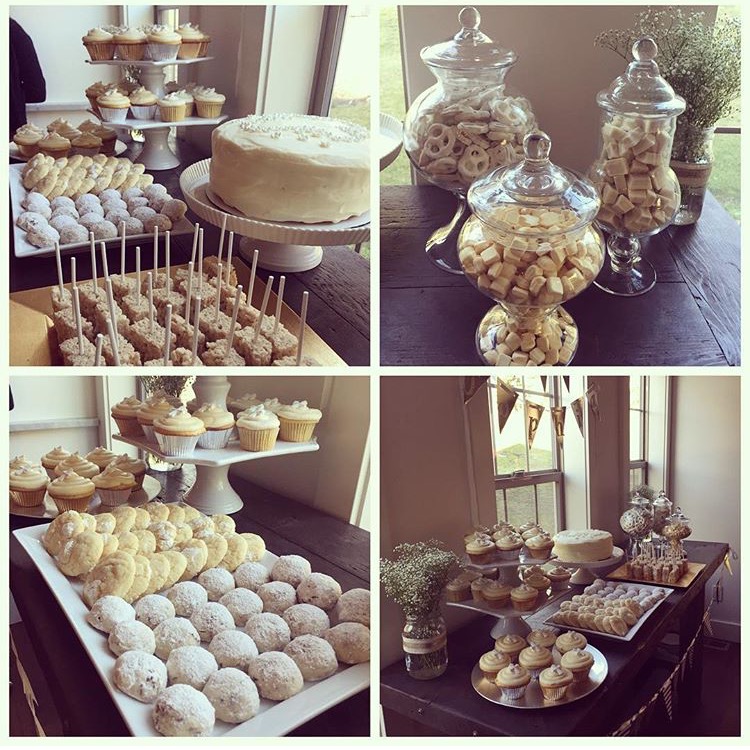 We went all white for our dessert table in honor of our little sweet pea. Three mamas did all the cooking!
Here we are attempting to gracefully enjoy our Russian Teacakes while dressed in black. I should have taken a picture of the pile of powdered sugar at our feet.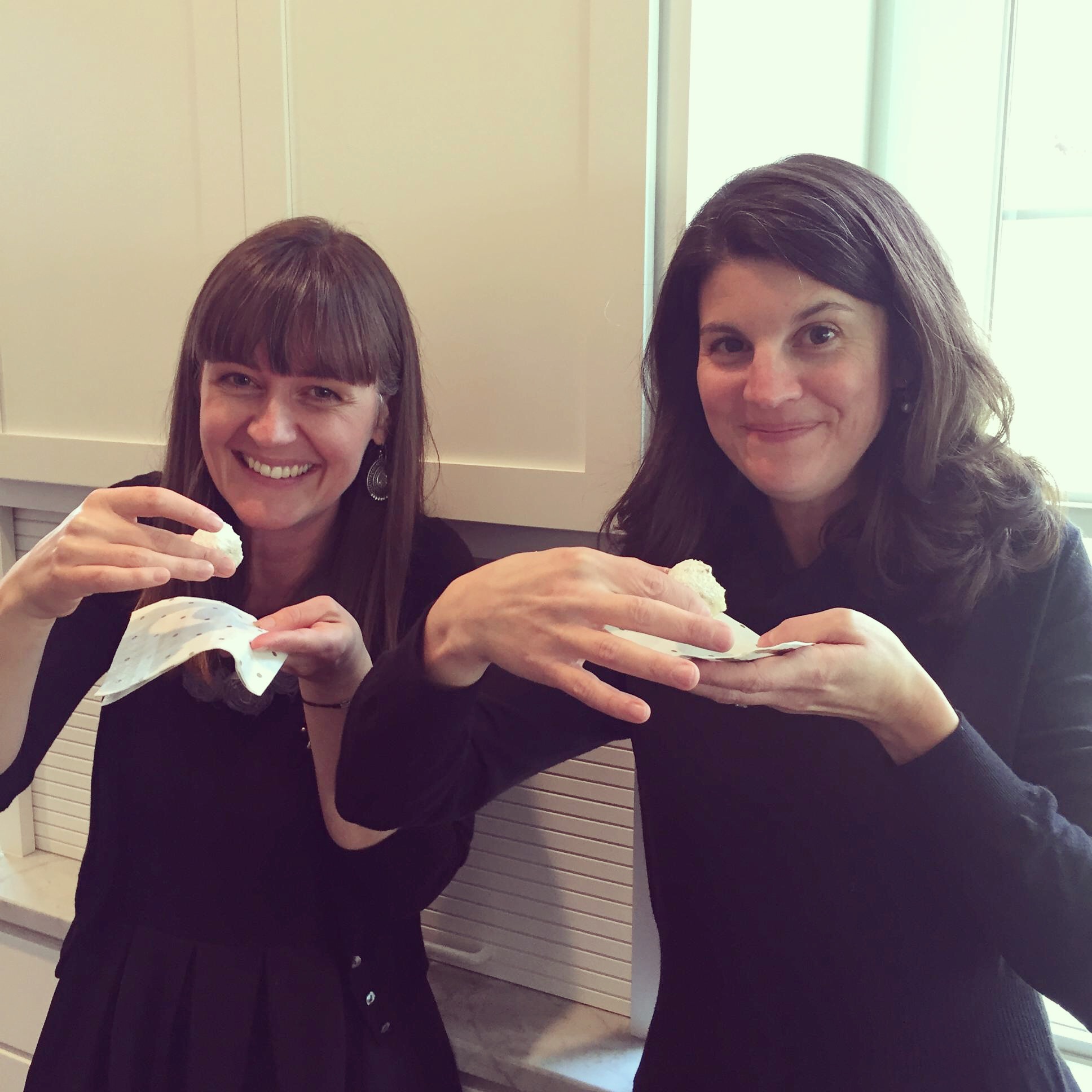 To the left is Sophia's mama, Christin. Then, myself and Tina, to the right, have been honored with the joint title of Godmothers.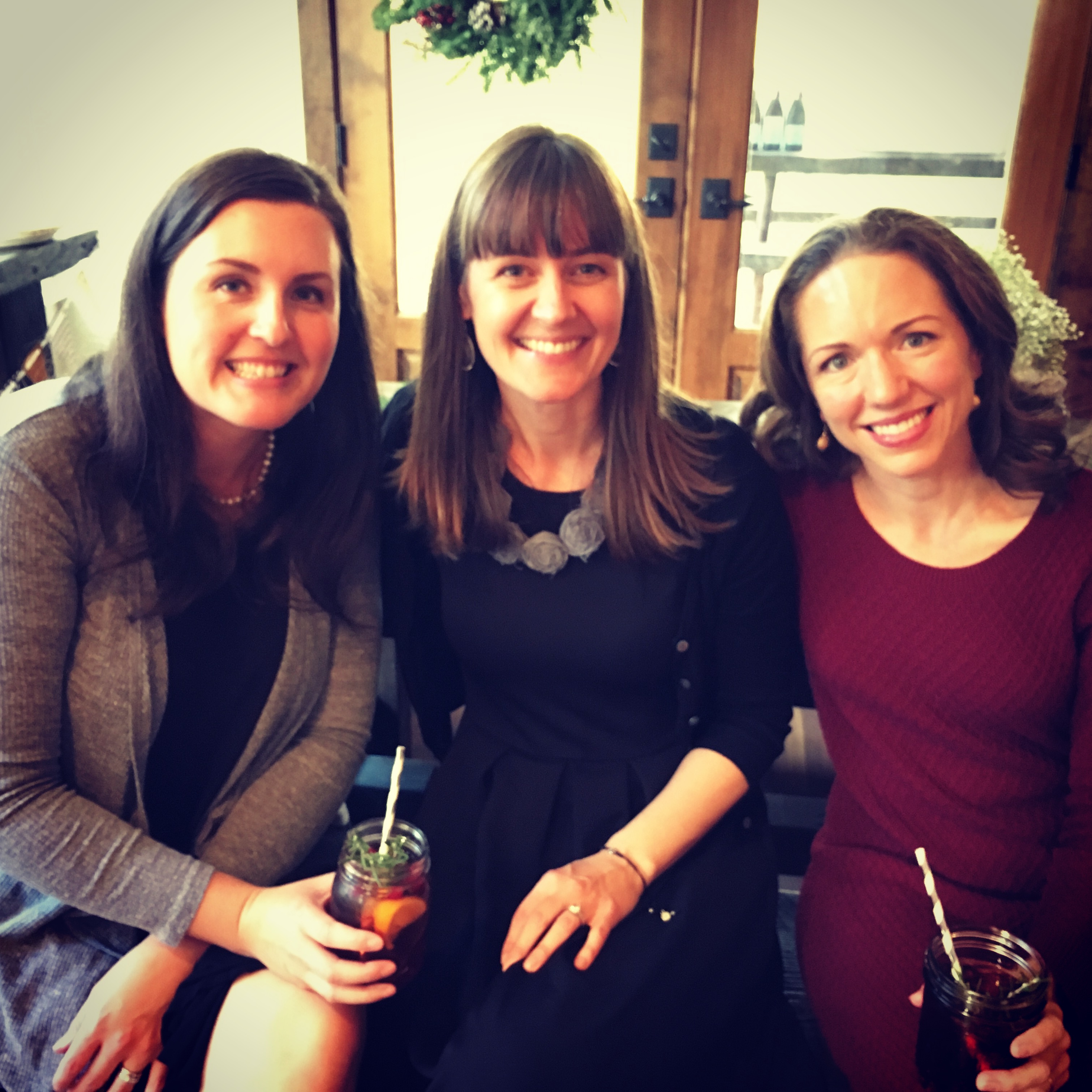 And who doesn't love baby feet??