A little bird told me …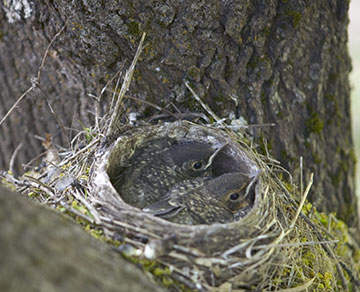 Well, okay, it was actually a woman named Katy Curnyn who whistled in my ear.
Nonetheless, her message had wings.
Katy works with WREN, the Women's Rural Entrepreneurial Network, in New Hampshire. She discovered Project F.A.R.M. by way of my mother's recent More magazine feature, and she instantly recognized a kindred spirit.
WREN, Katy tells me, is dedicated to improving lives and livelihoods.
Yep—she hooked me right off the bat.
WREN's Mission (possible!):
"To inspire, create, and connect through economic, educational, personal, and community development."
I had to know more …
WREN began in 1994, with an ambitious plan to create an 8-month training and support program to assist 12 very low-income women in achieving their dreams of business ownership.
By the spring of 1995, those WREN pioneers were operating their own enterprises.
Makes your skin tingle, doesn't it?
Eighteen years later, WREN is now a thriving membership-driven organization with nearly 1,100 members (birds of a feather) who are helping it soar.
Among WREN's many programs and initiatives are:
Local Works Marketplace
The Gallery at WREN
Local Works Farmers Market and Outdoor Marketplace
Incubator Office Program
It's simple. WREN inspires possibilities, creates opportunities, and builds connections through community. They connect people, provide access to resources many couldn't afford on their own, offer learning opportunities, and support markets for entrepreneurs.
I can't help it—I'm overcome with visions of stars … and stripes!
After all, isn't that what America is all about? At our very best, we are a nation of dreamers and "do-ers" who grab hold of our neighbors' bootstraps and help 'em up.
If you're in the New England region and want to hitch your wagon to the wings of a great movement, flutter on over to the website and Join the WREN Community.