Our 4th of July Farm Fairs are a magical experience, for my family and guests alike. They are an enormous amount of work, but the reward is a wonderful community experience—time to connect with new and old friends, take home plenty of fresh produce, and shop for a plethora of handmade treasures.
Our first Farm Fair took place in 2004, followed by two more in 2005 and 2006. We took a brief hiatus, then held another Farm Fair in 2009.
I chose one of my favorite holidays to celebrate rural life and Independence Day. Naturally, I thought a jaunt down memory lane was appropriate. So grab your red, white, and blue apron and let's roll …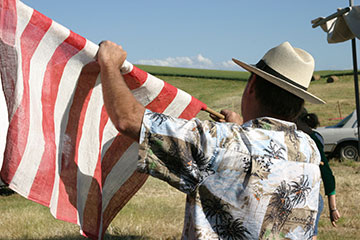 There's nothing like a bluebird July day for bringing people together, and there's no better place to do it than on a farm.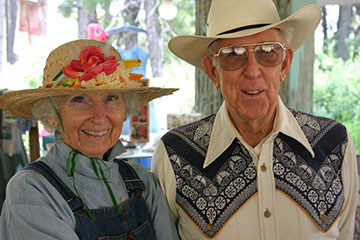 I'd been wanting to have an open house at my farm to promote my u-pick crops, and that idea turned into Farm Fair at MaryJanesFarm, a two-day celebration of rural life and community.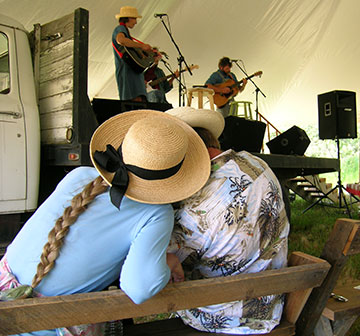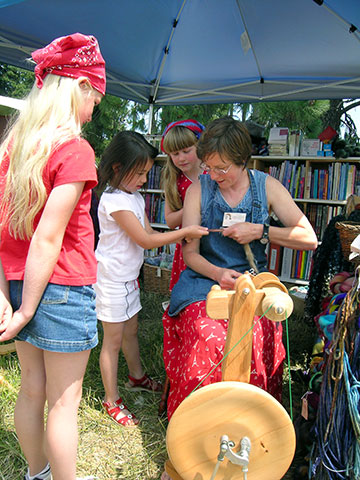 At the heart of the fair was a large, open-sided tent where antiques and collectibles, made-in-rural-America products, and fresh vegetables were available for sale.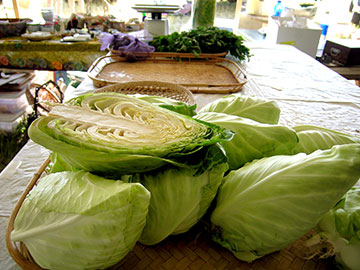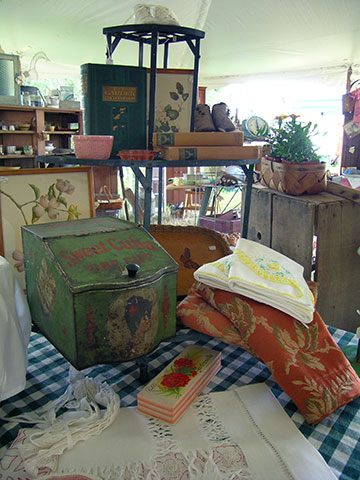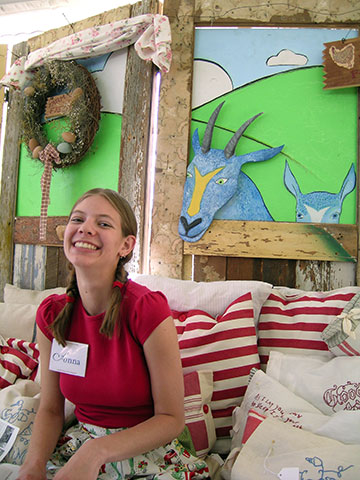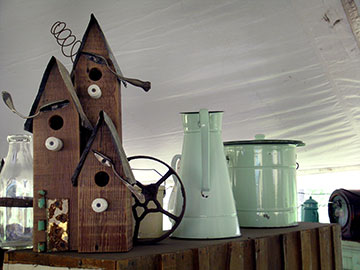 Live musicians and farmer poets entertained guests from our farm-truck stage. Outside were booths where visitors could buy an organic lunch—black bean burritos, falafel pitas, and fresh strawberry shortcakes—along with lots of natural sodas and bottled water.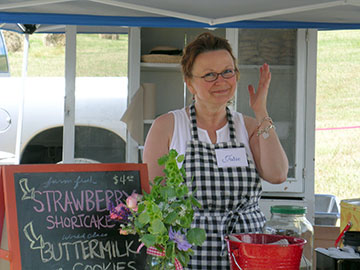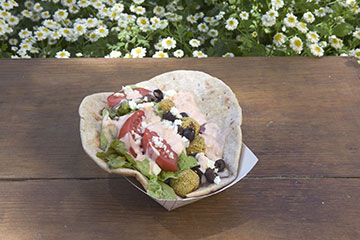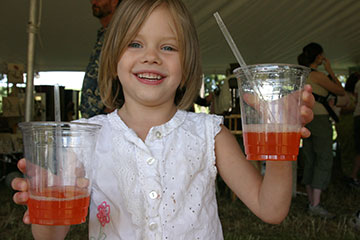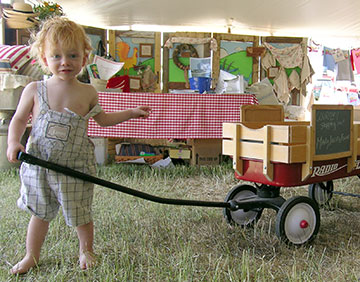 We printed brochures with instructions for self-guided farm tours so folks could check out our farm and sate their curiosity. U-pick booths were set up in the gardens for strawberries, flowers, garlic scapes, and fresh peas. We even had a horseshoe tournament in the strawberry patch!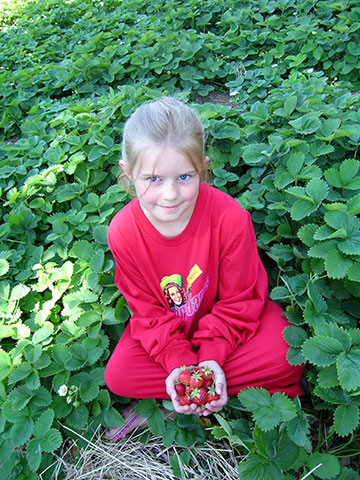 These little tykes were all passed out after a hard day of picking fresh produce and playing in the fields. Happy 4th of July to everyone, and may you sleep like these kids at your day's end. 🙂