A couple of years ago, I picked up a book in an airport Starbucks called A Long Way Gone: Memoirs of a Boy Soldier by Ishmael Beah. It isn't a book you can casually read. I was consumed by it.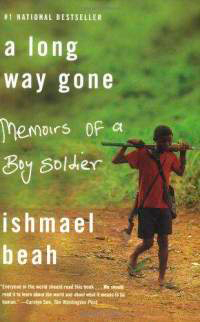 Beah, now in his 20s, tells the story of how he fled attacking rebels in Sierra Leone at the age of 12, only to be abducted and forced to engage in the atrocities of civil war as a child soldier.
The horror of this young man's story is matched only by the strength of his spirit. He found his way out of an unimaginable situation and has gone on to enlighten others about the plight of children in war-ravaged countries around the world.
Thankfully, Ishmael Beah is not alone in his mission.
Former Sudanese child soldier Emmanuel Jal is going global.
Not only has he written his own autobiography, War Child: A Child Soldier's Story, and recorded three acclaimed hip-hop albums with a conscience, Jal is now spearheading the We Want Peace campaign to propagate fundamental principles of justice, equality, unification, and conflict prevention.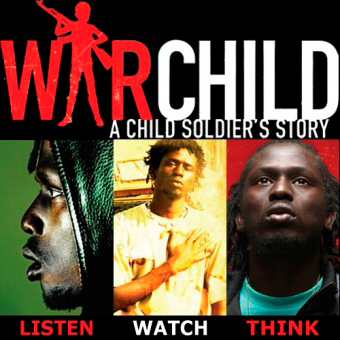 Jal's autobiography, War Child, hit the big screen in 2010.
"I've never had peace; I was born in war," Jal says. "I'm still at war because people who died years ago are coming back into my life every morning. Whenever I try to run away, the voices are still echoing. I'm only at peace when I am speaking."
And so he continues to speak … through music.
Jal is rocking the world with his latest song and music video, featuring star-powered cameos from Alicia Keys, Peter Gabriel, billionaire philanthropist Richard Branson, former U.S. President Jimmy Carter, and former U.N. Secretary General and Nobel Laureate Kofi Annan.
"I'm calling on the whole wide world," Jal sings to a lively beat. "Come on people, would you help me? Let's scream and shout 'cause we want peace … we want peace, to say the least."
How can you answer Emmanuel Jal's call to action?
By becoming a Peace Soldier.
"A peace soldier is someone, anyone, who can activate awareness on those who abuse basic human rights. They are individuals who use education and understanding as their only weapons in generating a peaceful environment," Jal explains. "They use their gifted skills, in music, medicine, sports, every area and possibility, to educate and bring peaceful change. Our nuclear bomb is love. Work with us in the explosion!"
Visit the We Want Peace 2012 website, where you can jam to Jal's video and pledge to join him as a soldier for peace.