We made hanging baskets a few weeks ago (featured in the online Sister Issue of MaryJanesFarm) and have been patiently (some of us a little impatiently) waiting for the first day of May to arrive.
We woke up early Thursday and carefully cut our bouquets.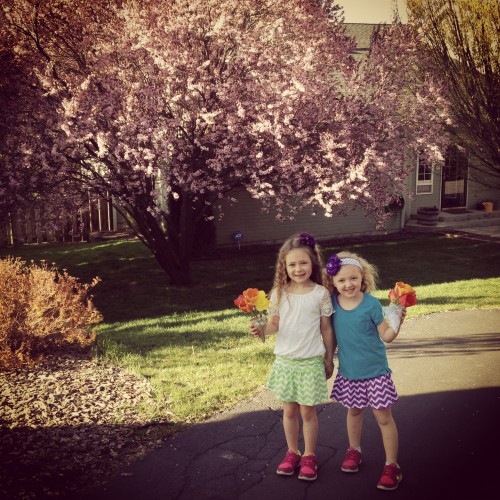 It was a beautiful day and the girls were so excited!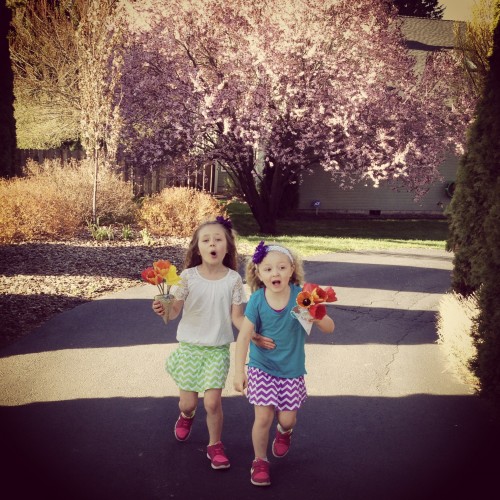 Off we went to ring seven doorbells and run as fast as we could (the best-est fun-est part)…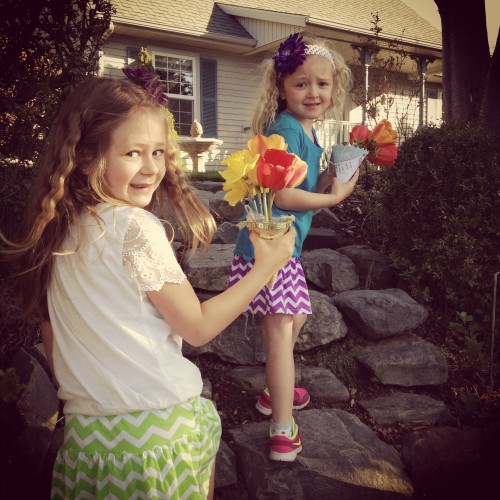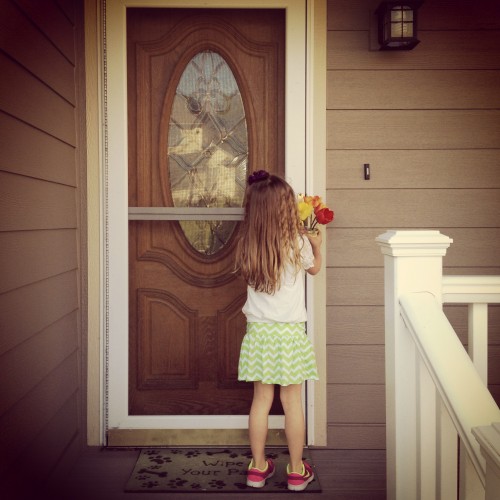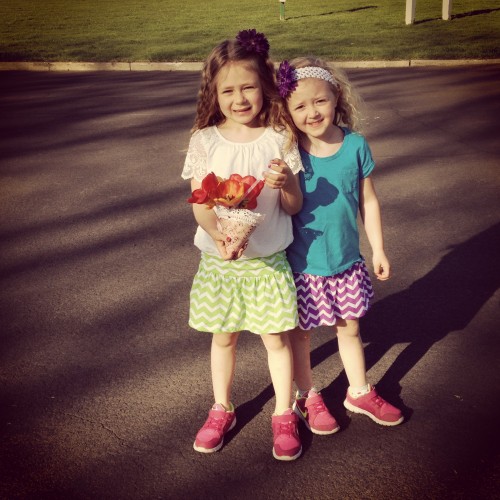 Then, when we arrived at school, we had May Day bouquets for both our teachers and the office secretary. Happy all-of-the-rest-of-May to you too!