When we received an e-mail and photo from Kirk Jackson of Team Rubicon, a veteran-focused disaster relief organization, we were humbled and pleased that our just-add-water organic meals found their way to the Philippines after the devastating typhoon in 2013. (Read that original post here.)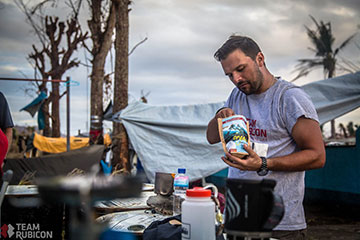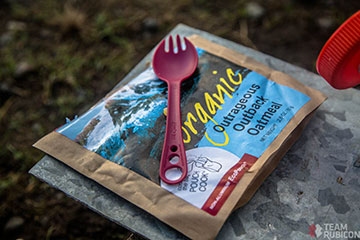 We also knew we wanted to help this great organization carry on their inspiring and important work.
So we teamed up with the Team: For every 3-lb mylar package of emergency food you buy from us (15 to 25 servings, depending on entrée), we donate two single-serve pouches of food to Team Rubicon to help feed them when they travel to help those in need. Each box of emergency food contains one 3-lb bulk oxygen-free mylar bag of our just-add-water organic meals for emergency preparedness long-term storage. Shelf life: 15+ years.
If you haven't tried our delicious packaged food yet, take a look and team up with the Team, too. It's a win-win!