"As you think about your holiday gift list, please consider a gift that gives back to family farmers," says American Farmland Trust. It's not farmland without farmers. To save farmland, we must ensure that all farmers can make a living—as well as a life—on the land. American Farmland Trust works to save family farms by building community support for agriculture, improving market opportunities, and ensuring access to land for the next generation.
With a donation of $25 or more to American Farmland Trust, you'll "adopt a cow for someone special" and they'll send your recipient an adorable plush cow named Milkshake and a certificate of adoption.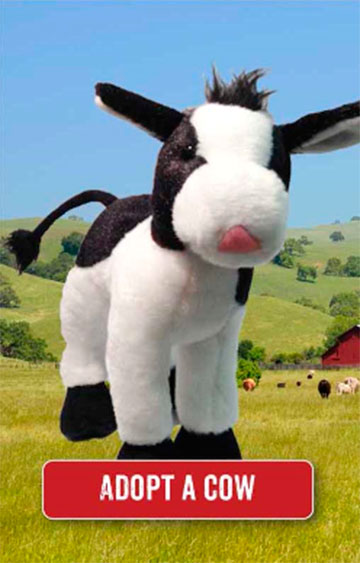 It's a fantastic way to give a meaningful gift—one that will help family farmers thrive by supporting the work of American Farmland Trust.