Back in October, I mentioned the Kirkus Prize and its $50,000 award to each writer in a variety of genres. I also vowed to devour the chosen book in their fiction category. And devour it I did.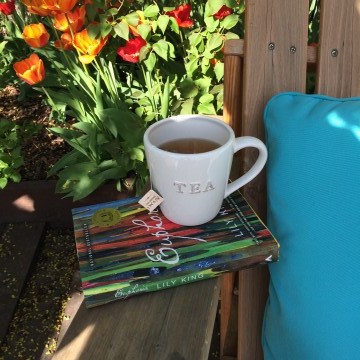 Lily King won the prize in the fiction category for a brilliant little novel by the name of Euphoria. It also won fistfuls of other prizes and accolades, and I am happy to report that it certainly lived up to its reputation.
Lily King pays homage to Margaret Mead through a re-imagined tale of a true-to-life meeting of the revolutionary anthropologist and her second and third husbands, Reo Fortune and Gregory Bateson. Using this as a point of departure, the story depicts a tragic love triangle between three rival anthropologists working along the Sepik River in Papau, New Guinea, in the early 1930s. When the novel opens, our protagonist, Nell, has just published a brilliant and controversial book about natives of the Solomon Islands that has made her very famous. She and her jealous and competitive husband, Fen, are about to set sail for Australia after a stint of disappointing field work in New Guinea when they happen upon a colleague and competitor, the desperately lonely Andrew.
King's descriptions of the three characters' collaborative yet colliding journeys in the hot and muggy air of the jungle, the stolen glances of hidden love, and the background throbbing of tribal drums was beautifully done. I will most definitely read the Kirkus Prize fiction winner for 2015.