Our first summer project required getting out some paint, on a five-gallon scale.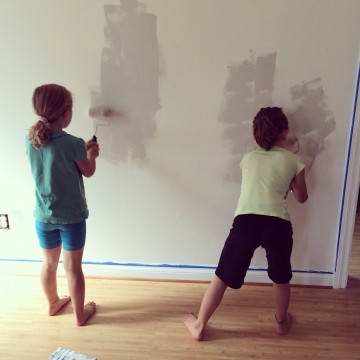 The girls were actually a big help and made a lot of progress for about the first four feet up the walls.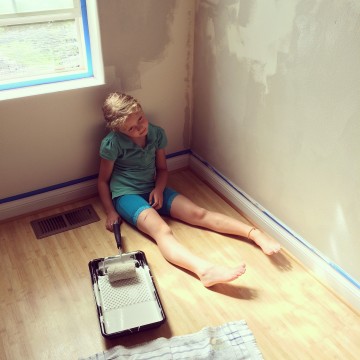 I wore Mia out, and she only got a little paint plastered to the back of her head. That's what I get for taking a picture!
On a side note, I found it helpful while they painted to stand back and clean up messes and drips, which seemed to occur fairly often. I'm glad I didn't attempt to paint with them. I saved my painting for the above-the four-foot-line after they were done and plum tuckered out.