We are lucky to have a good selection of little stores in our sweet small town. We also have an amazing, independently-owned building supply store. Moscow Building Supply has a great selection of home goods and plants, as well as hardware, and I've always thought that the best thing about MBS is their customer service. There's always someone there to assist me with any questions I may have, and they've even been known to help me with a few brainstorming sessions on how to best tackle a project. That kind of service is one-of-a-kind!
Our small town also has an annual art walk, where the local businesses display local artists' works and we close down Main Street to traffic and open it up to folks actively working on their art … spray painting, glass blowing, metal working, etc. This year, MBS had their own huge art booth. Their crew had cut about a billion pieces of wood and set up stations with instructors to help kids build and paint their own airplanes.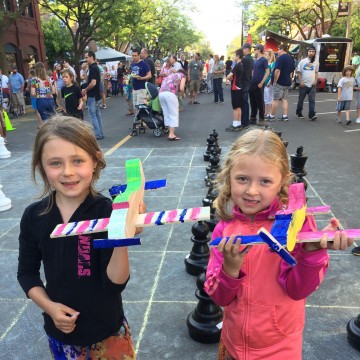 The kids loved it! There was a long line, with each kid patiently waiting to build their own plane. Did I mention, completely free of charge?!? This kind of service is so far above and beyond, and I can't express how cool it was that they had put it together for our kids.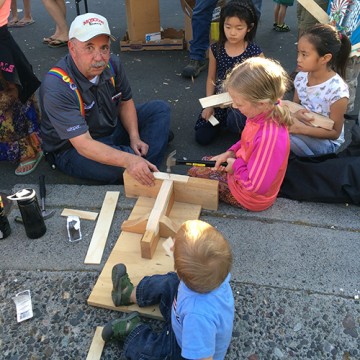 The kids worked on their hammering, sanding, screwing, and painting skills. We were probably there for over an hour, with the MBS crew guiding my kids through each step.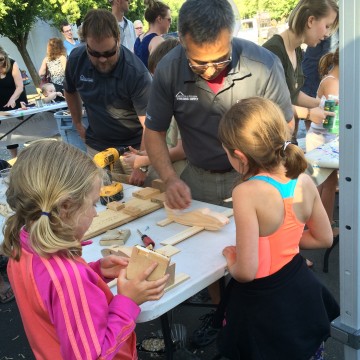 So, here's my huge shout-out to MBS and my own gentle reminder to support my local businesses because they support me. Both girls have their airplanes proudly displayed at our house, and I see them being a permanent part of our décor for years to come. Thanks, MBS!