We took our Tabitha out again. On the way home, we stopped to stretch our legs in the middle of Washington state farmland.
The gravel surrounding the silos was a perfect spot for a quick game of tag, but when I came around the side of the camper, I found Stella hunched over the dog's water bowl with a handful of the stray wheat berries …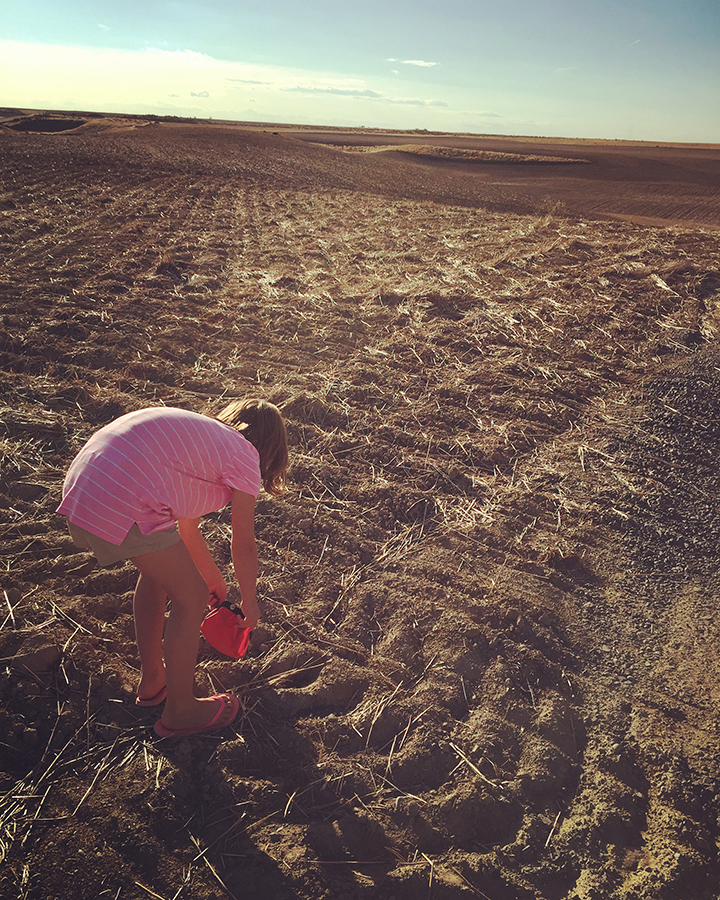 … planting wheat, of course.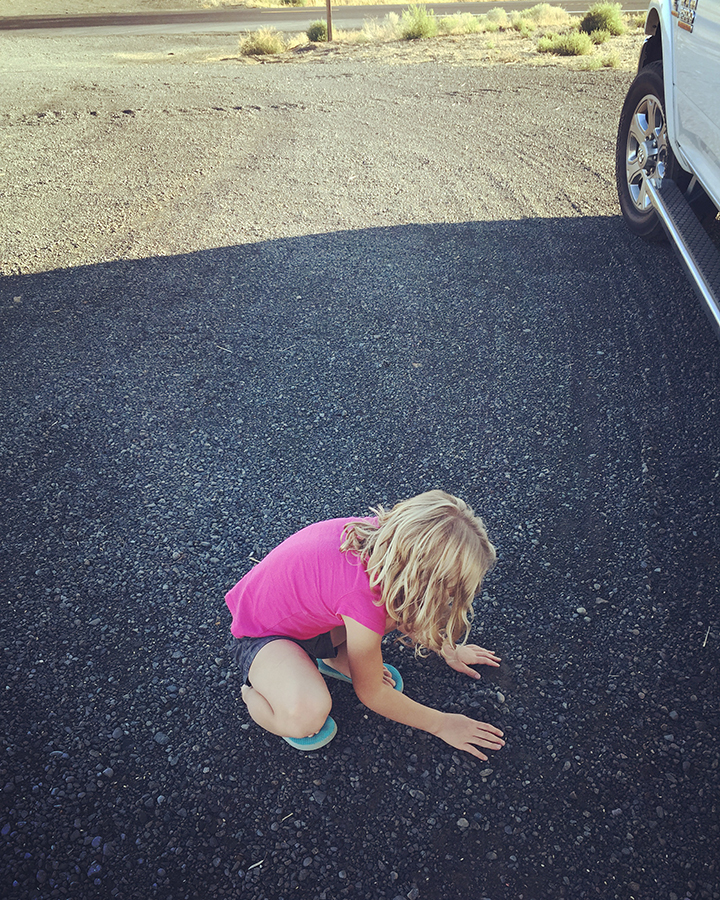 And Mia, being a tad younger, was around the other side of the truck planting hers in the gravel, no water needed. Ha!