If you've read my Glamping with MaryJane book, you might remember my little story about a Shasta trailer I fell in love with after seeing it for sale on craigslist. After all, my family had an almost identical one when I was growing up (that's me in the tire swing at our deer hunting camp).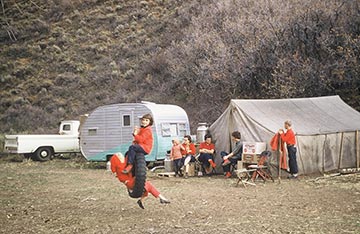 So when I saw this craigslist ad …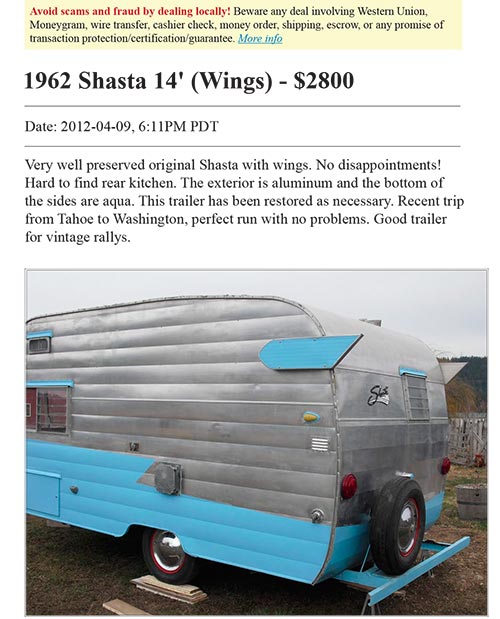 … I couldn't resist buying it sight unseen. So much for the "no disappointment" part. Here's the tale of woe I told in my book: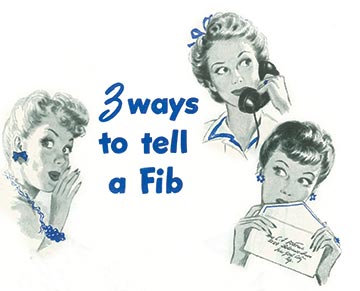 "Let me be your example of why sight-unseen can be a problem. If you're like me, you're an optimist. You hope for the best. Plus, you're short on time. When I talked to the owner of this Shasta (that I ended up buying sight-unseen for $2,500), he said there wasn't any mold or water damage. (I asked twice.) And all the windows and outside lights had been recaulked. But he failed to mention a cheap caulk had been used that you can scrape off with your fingernail. Oh, and there was definitely mold and water damage. In addition, he didn't mention the gaping holes in the side or rust in the fridge or the fact that the stove didn't work OR that it had a shady history and had been stolen in a former life (revealed during the title transfer). When my farmhand pulled it into my driveway after a five-hour drive, I wrote the seller an e-mail expressing my dismay. To his credit, he said, "I would be happy to take it back and pay for the gas for the return trip." Once I got the windows washed, I could see her potential. So I kept her, but I will never buy a trailer again without seeing it first."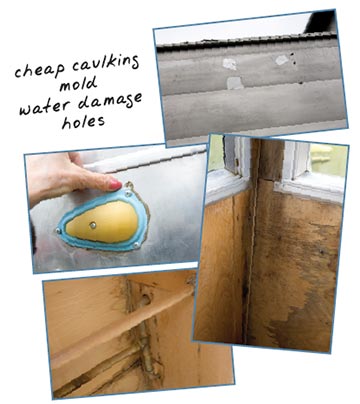 After reconsidering the extensive renovations it would need, I ended up selling it for the same price I bought it for to a woman from Boise, Idaho, who'd seen it in my book. When she asked if I knew of anyone in the Boise area who could help her glamperize and renovate her new baby, I posted that question on our Gampers on the Loose Facebook page, and was able to put her in touch with someone willing to renovate it. She recently wrote, "We are getting close to finished—just minor touchups and polish-it-to-a-mirror-shine and we're good to go. It's been a worthwhile journey that we couldn't have done without help."
Here she is all gussied up and ready to roll. All's well that ends well.