I spy with my eye … something that is … white, orange, and black.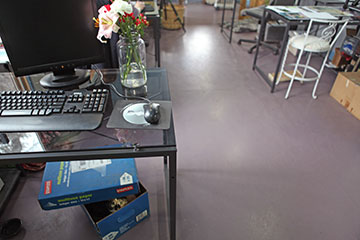 It's a Rascal! Lately, stalking game (our feet) from a Staples box has been her thing.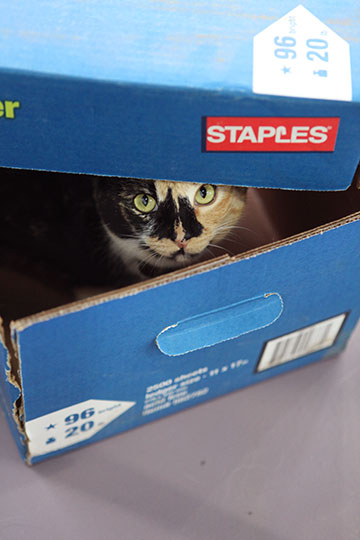 Did you know that having a cat companion can improve your health? Check out this article on the 17 Health Benefits of Owning a Cat.