A late snow arrived at the farm last week, bringing with it the chirping and rustling of feathers in the nearby apple trees just outside our work-a-day windows. First, there was one ..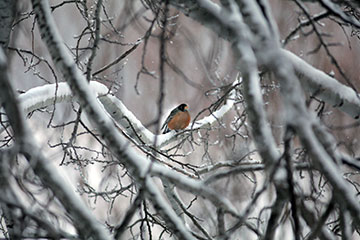 innocent and cute looking enough. Then …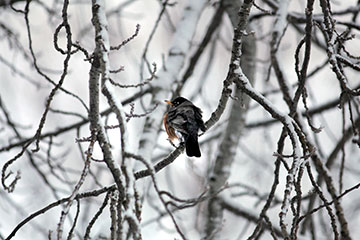 … two. Then, their tail feathers got to rustlin'.
Then three. The ref squawked and the battle for frozen apples began.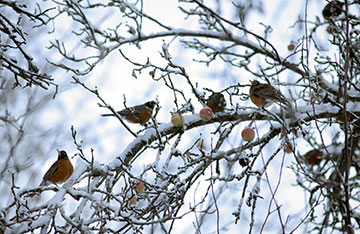 If you're interested in learning more about robins, check out Journey North American.