I once had a light brown shoe,
that kept me from feeling blue.
It was light as a feather …
… and in inclement weather,
I wish that I had two.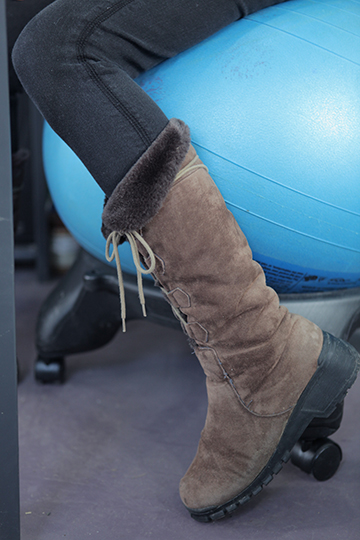 I'd play patty-cake with these pretty little brown numbers any day—Patti's sensible wear for spring mud (my graphic designer).
Patti's chair is one of those big blue good-for-your-back plastic air balls.
Have you seen the cartoon that says beneath the woman sitting on one?
GOOD REASON NOT TO SWALLOW BUBBLE GUM:)