Are you the kind of gal who has a million pairs of shoes, a color or style to suit every occasion? Or are you more monogamous when it comes to your footwear, devoting yourself to one perfect pair?
Peek into my closet and you'll find a few mostly sensible sorts, but none without flair (gotta be me). My must-haves include my fave "farm-to-photo shoot" boots, some DIY decoupage divas, and you guessed it—the requisite MaryJanes.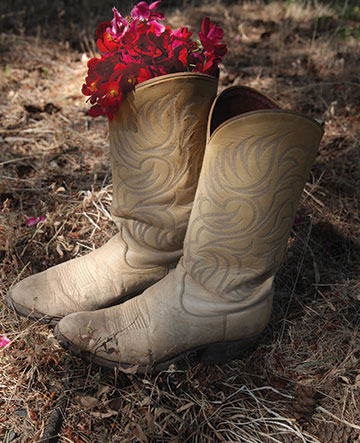 My all-time favorite pair of farm boots.
There's just something soul—sole?—satisfying about a great pair of shoes. The kicker here is: what happens when your sweetest sneakers or precious pumps have kicked the bucket?
Old shoes can now go the extra mile toward helping the planet and people in need. Doesn't matter if they're in tatters or just seriously out of style, you can feel good about giving 'em up for a good cause.
Soles4Souls is a Nashville-based charity that collects new and gently worn shoes for people in need, regardless of race, religion, class, or any other criteria. Since 2005, Soles4Souls has given away over 14 million pairs of shoes (currently donating one pair every 7 seconds).
Nike Reuse-A-Shoe will take your worn-out athletic shoes and give them new life as part of running tracks, basketball courts, playgrounds, and new Nike products.
UniquEco is a Kenya-based company that repurposes flip-flops into colorful handmade art, jewelry, and toys, providing jobs to local artisans in the process. Since the company is located overseas, make your shipping costs worthwhile by organizing a community flip-flop drive and sending a bunch at a time.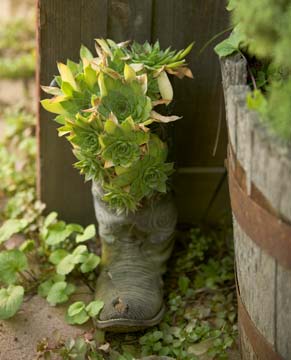 Alternative recycling project, a cowboy boot planter.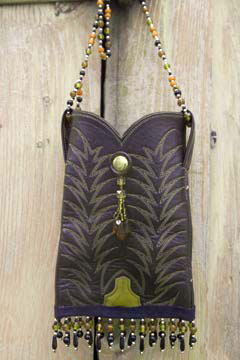 Purse n' Boots?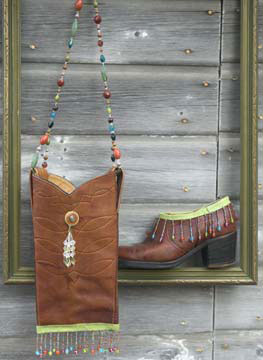 These boots were too tight on my calves so I poured concrete into them and turned them into matching lamps.