It's time to wake up the farm for our B&B season!
Nick is fixing a burner that has been giving us some trouble.
Success!
Well, sort of. It isn't supposed to be such a grand flame.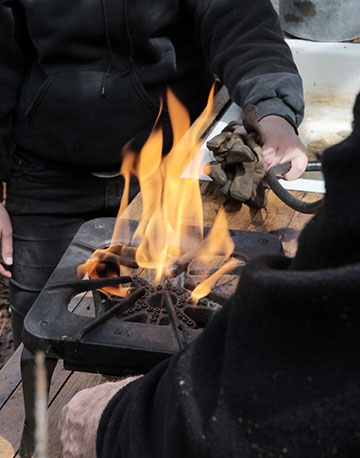 It really does take a (small) village to get our B&B operation up and running for the season. Kim, Nick, Aaron, and I have been hustling and bustling, setting up the beds and tents, while Ashley, my SIL, has been working on preparing, what is always, a fabulous organic breakfast menu.
This coming weekend we have a full house. Every tent unit and even one of our little cabins are booked. Hoping for sunshine!