Remember the freedom of flying down the road on your first bike?
Or that glorious day when you were finally free of those embarrassing training wheels? (About which you'd been saying, for weeks, "But mooooooooooom, those are for babies!")
Well, friends, May is the perfect month to …
… relive all your best bike memories—and to create some new ones.
It's National Bike Month.
The League of American Bicyclists sponsors both National Bike Month and National Bike to Work Day, which is Friday, May 18.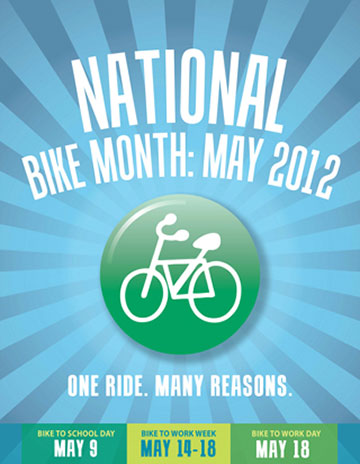 Power up those pedals, girlfriends—off you go!
For more information on biking, including rules of the road and a whole page of ways to explain away all your excuses not to ride your bike (see the Bike Month Guide), visit bikeleague.org