What is carpe nutrimens, you ask? Seize the food. Oh yes. Yummy, organic, good for you, will make you want to take a nap after breakfast, nutrimens. Mornings at our B&B are a cornucopia of delicious smells, tasty eats, and fantasmical surroundings (fantastic + magical). Eating breakfast outside around a campfire is our preferred way to start the day. So grab yer' hot coffee and let's go on a little tour …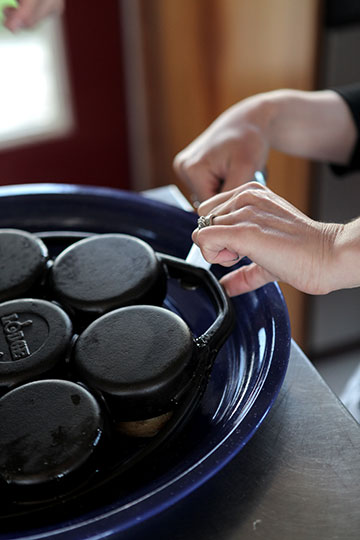 … first our guests start off with Jam Sticky Buns baked in one of our cast-iron pans …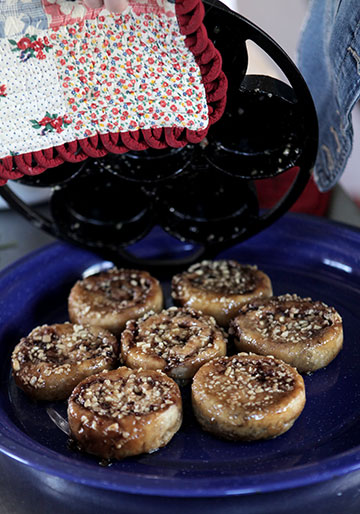 (Oh heavens.)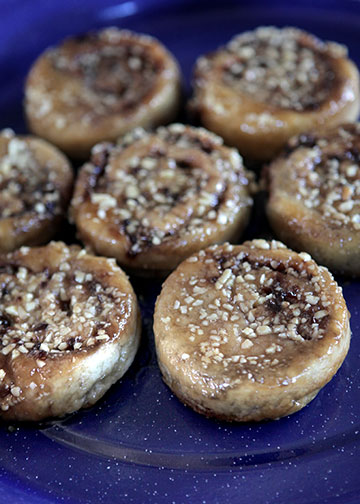 … and served in their own individual mini-sized cast-iron skillet.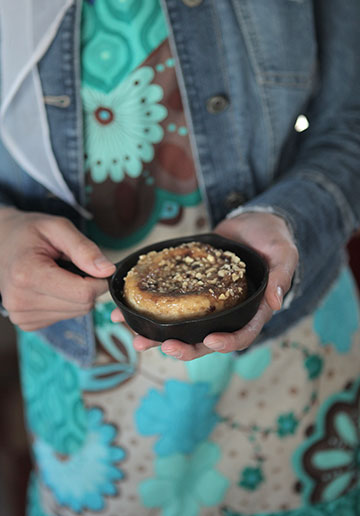 Then come our signature Breakfast Potatoes.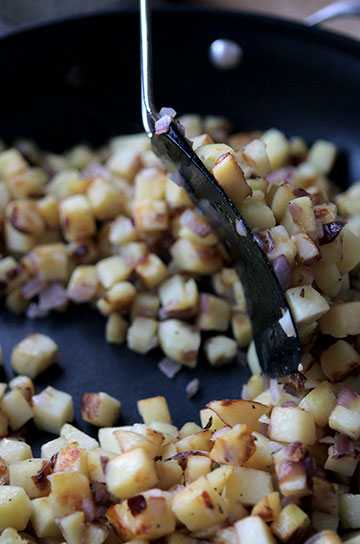 Don't forget homemade salsa, made locally by Virgina, and sold at our local Co-op.
Then, a half-pint jar filled to the brim with pineapple, blueberries, and a sprig of oregano from the greenhouse.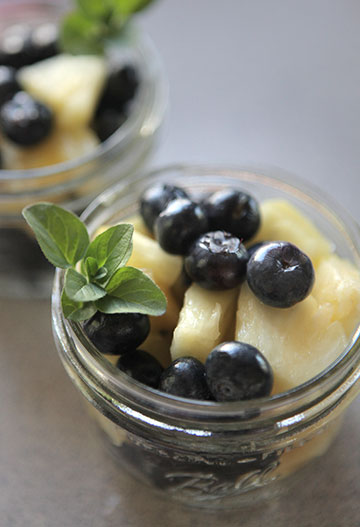 And our Easy Quiche! Oh yes, cheesy goodness wrapped up in yet another toasty cast-iron package.
Are you seeing a trend here?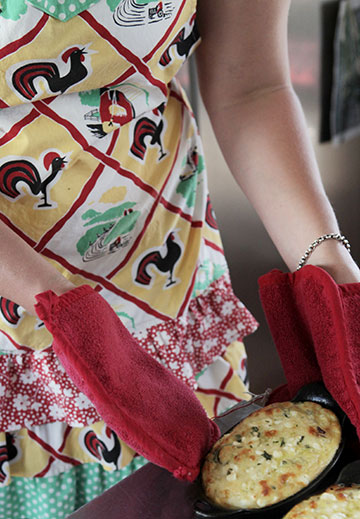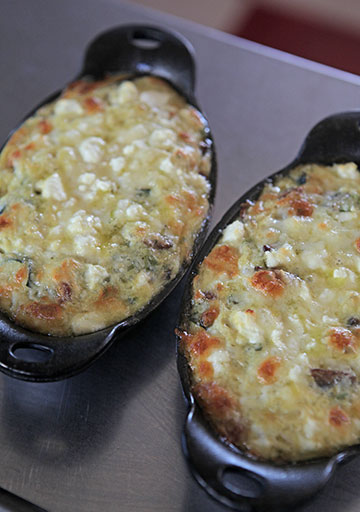 Our lovely ladies, Erin and Kim, deliver the goods, while I stay in the kitchen cooking.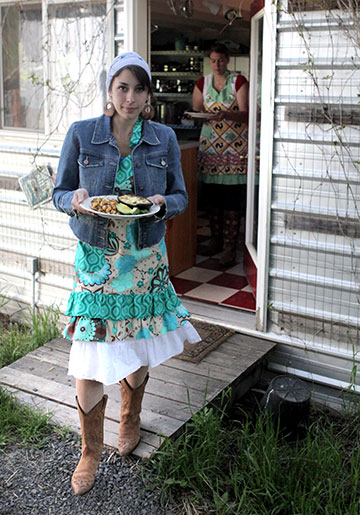 Check out them aprons and cowboy boots!