Here's what our B&B guests ate yesterday morning.
Polenta in antique gelatin molds (with a secret ingredient only our B&B guests know about). Then,
fresh-picked asparagus ….
grilled in butter …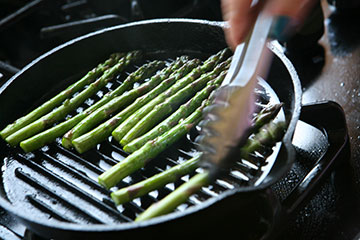 side of potatoes fried in coconut oil, loaded with fresh chives …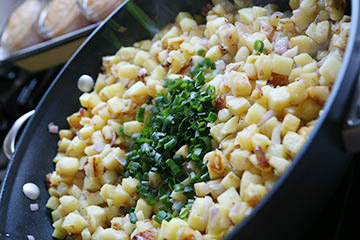 cherry cobbler in a canning jar …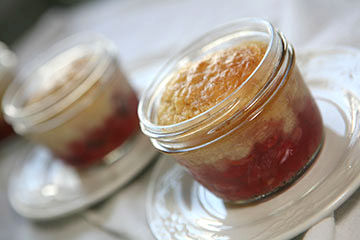 Yummmmmmmmmmmmmm …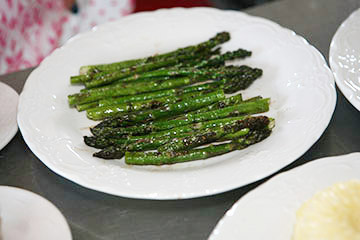 now, honey-fried ham tops the polenta …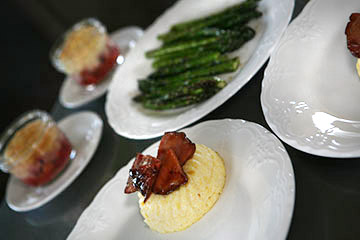 adorable Erin gets ready to serve …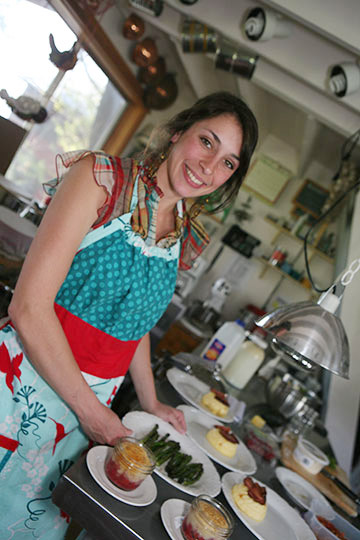 all of it topped with homemade apple chutney!