I can't wait for my 4,000+ Sweet Lena Iris to bloom. The little buds are thinking about opening their faces to the sun …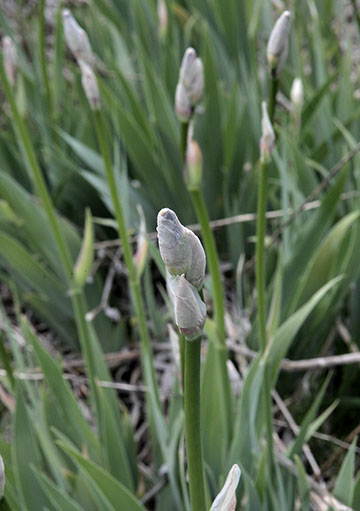 … but it was a bit stormy again today.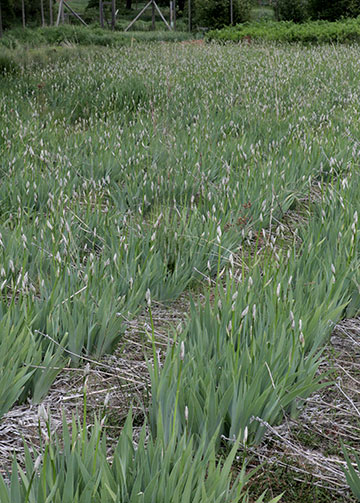 It's been drizzling all week, but Memorial Day weekend promises to shine some sun on my patch of sweet, sweet, sweetie-pie, bubble-gum scented, iris.