Our bed & breakfast summer intern, Erin (looking a bit like Rosie the Riveter), with her white headband …
… has been assisting with some farm chores. With all of our new baby cows, the pastures needed to be expanded, and hot wire strung up to keep mamas and calves separated for weaning.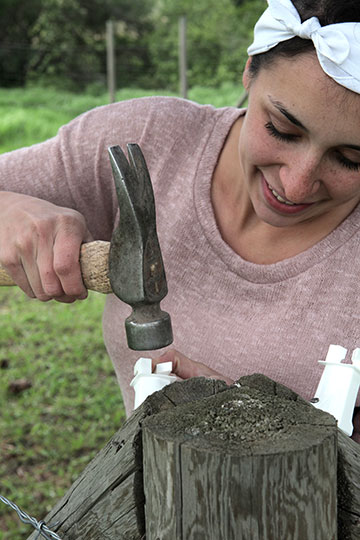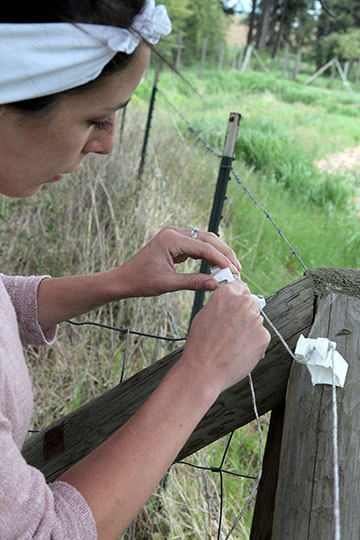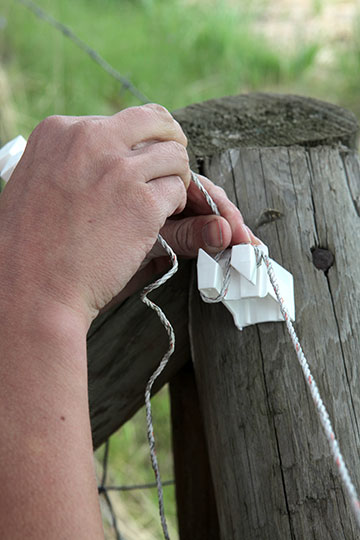 All in a day's work!