The chicks are here! Farmgirl extraordinaire, Kim, and my husband, Nick, have them all tucked into the back of our henhouse.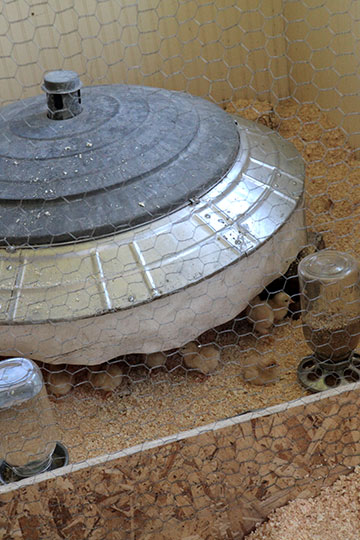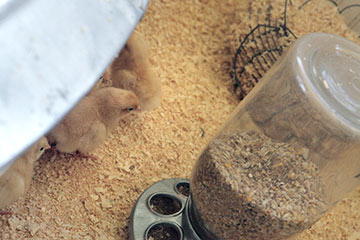 During all the excitement, Sandi, my marketing guru, let slip that she had never held a chick before! Well we had to remedy that, and of course, capture the moment.
She was pretty excited …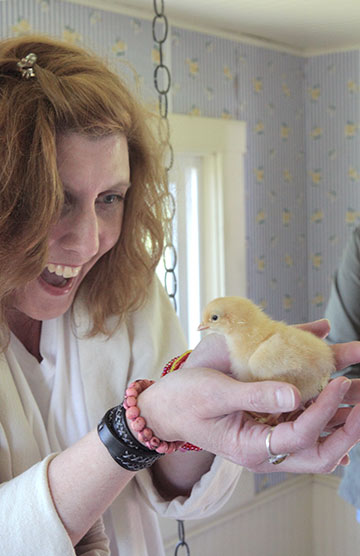 and also a bit curious.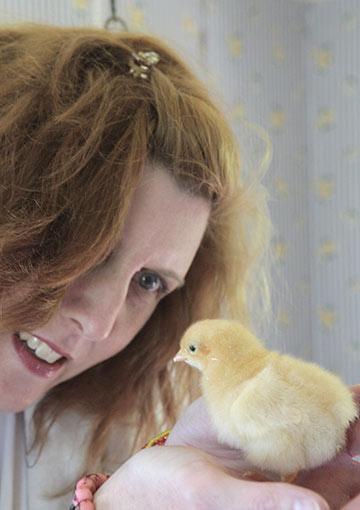 This little palm-sized bundle of yellow feathers was ever-so-patient, and in the end …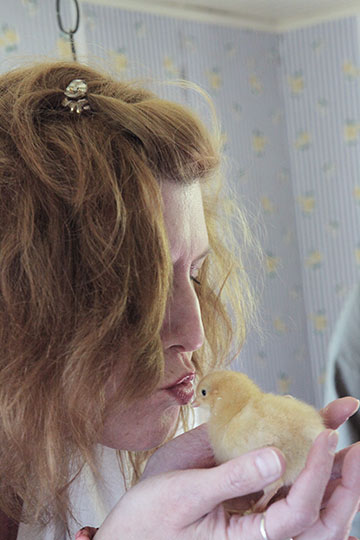 got smooched. Is this where the origin of "give me a little peck" came from?