Pssssst! Or should I say bzzzzzt? New bees are here!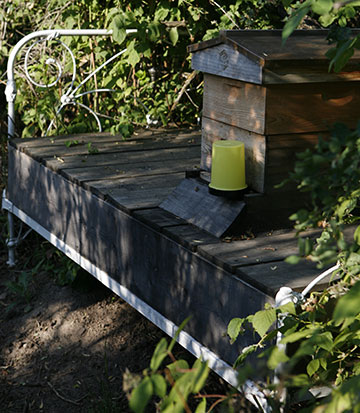 Kim and I went out the other day to feed my black and yellow bumbles. Most of the time, they are docile, but they can sneak into your sleeves and then, ouch! You realize they are there pretty quick. Below, Kim showcases the bee food, a simple combination of sugar and water.
Ooooo, yummy. Do you love honey, honey? Indeed!
We can't wait for these busy bees (girls) to make some honeycomb.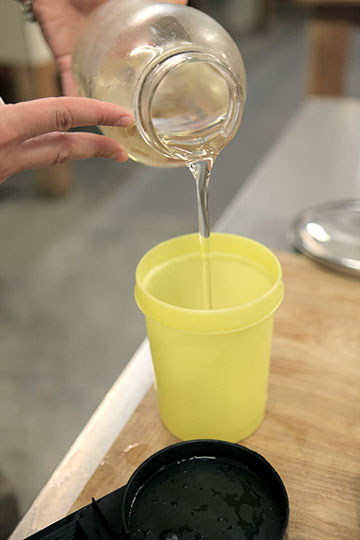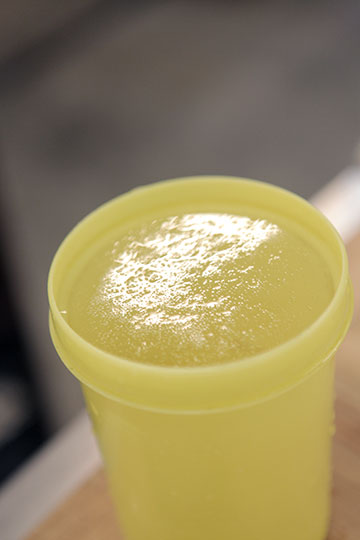 This wondrous girl has pollen on her feet. Bee-utiful.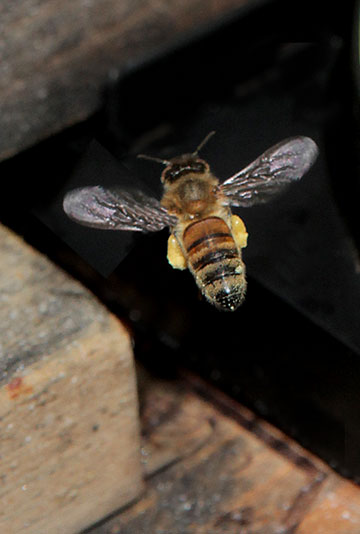 Then we open the lid and …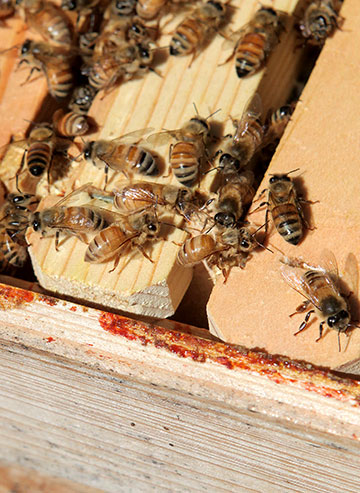 The hive is alive.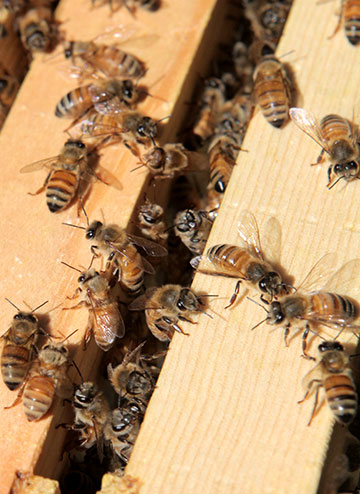 When they say it takes a village …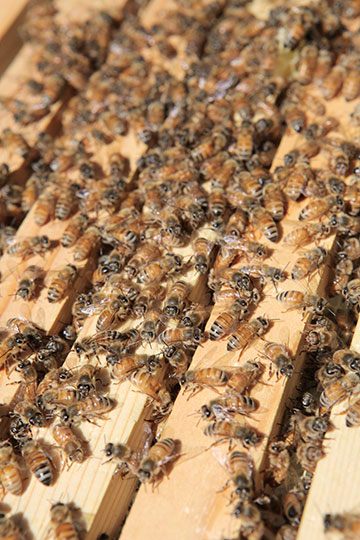 they mean 12,000 bees.