Here I am racing to town to check in on our store, but first I stop to meet this morning's B&B guests seated at our outside tables.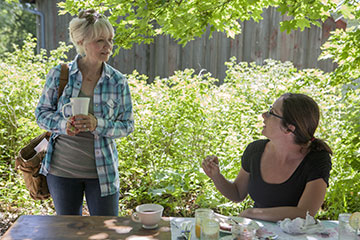 This woman is an Idaho farmer who sells her goods at the Kootenai County Farmers' Market every Saturday morning.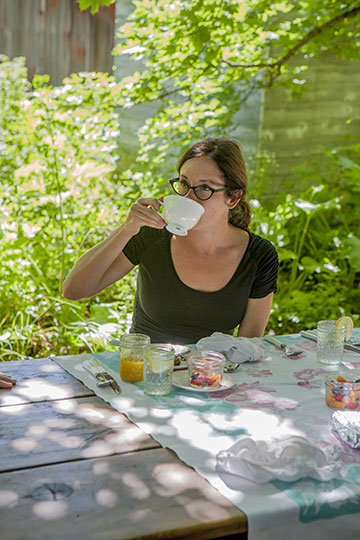 Delightful, awesome bunch of guests!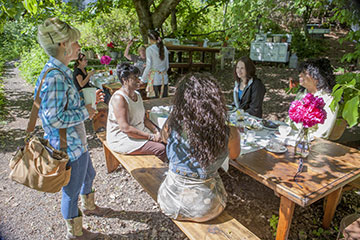 And then the stories start. So much for racing off to town!
I am soooooooo proud of the yummy, organic, gourmet food we serve each morning. Our guests rate our food five star.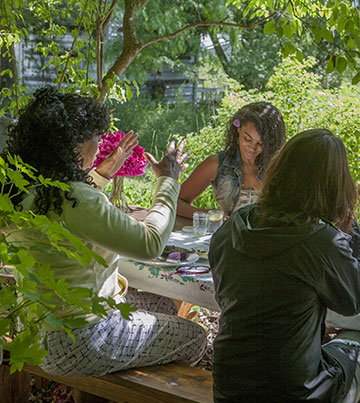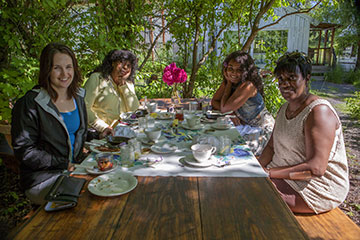 I love the way friendships have been forged around this table. What I like best about my farm are the people who visit it.