Remember a while back when Maizy gave me a good cow kiss? Well … this time the shoe was on the other foot. Or, hoof, as it were.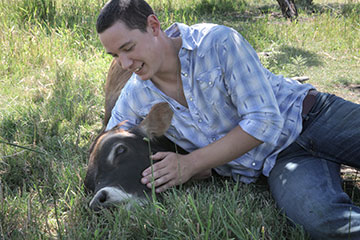 Handsome cowhand David had to wrastle (yes, wrastle) our little bull calf Bo Jangles to a new pasture. Once caught, the little cutie pie relaxed a bit and then …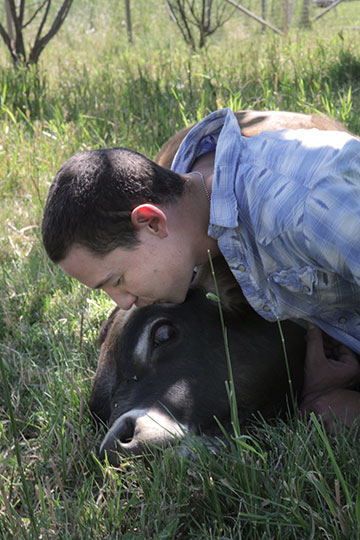 an unexpected smooch for the camera!! And all us farmgals who'd hoofed it down to watch David's own private Idaho rodeo swooned.