From: Thane @ MaryJanesFarm
Sent: Friday, October 12, 2012 9:01 AM
To: MaryJane Butters
Cc: karina; louise; molly; carol; gabe; etcetera; nick; briano; brianw; kurtis; saralou; lucas; megan; ashley; kim; andy; kate; chelsea
Subject: P and R drive
On 10/11/2012 6:41 PM, Thane wrote:
I regret to inform you that one of our hard drives, which contained the R drive and the P drive, passed away yesterday. It will be sorely missed. Rather than bore you with the complexities of the situation, know that Gabe and I have set up a temporary backup. If all goes according to plan, you will never notice a difference. If you do notice anything, please let me or Gabe know. More important, anything saved on those drives today is probably gone. Please …
make sure you do not delete photos from today from your cameras' memory cards until you have put them back on the drive.
If you have any questions or confusion, feel free to ask me.
Thane
---
From: Ace [mailto:ace@maryjanesfarm.org]
Sent: Friday, October 12, 2012 9:45 AM
To: Thane Rosebrook
Cc: karina; Louise Shye; molly; carol; maryjane; Gabe
Subject: Re: P and R drive

Oh, here does rest thou holy drive.
It was a good drive. Happy, useful.
May it rest in pea(iec)ce(es).

In honor of our deceased hard drive, MBA Jane, Willie, and Star held a ceremony out back by the woodpile. It was a lovely, crisp morning, interrupted only by the gentle rustling of nearby quail and a soft breeze …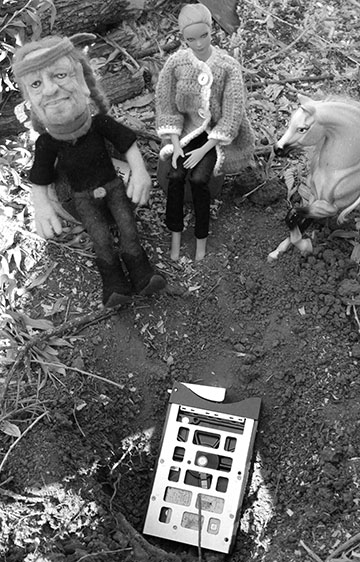 *SIDE NOTE: We didn't really bury our old hard drive in the ground OR send it to the landfill! Mosey on over to this Wiki site to learn how to properly and safely dispose of old computer parts.