We've arrived in Los Angeles! Hollywood! Universal Studios! Sunset Boulevard! Melrose Avenue! Hey, wasn't that Melrose Place, a nineties soap opera? Hang on a tic, look at that Ford. All I could think was, "What an awesome farm truck!"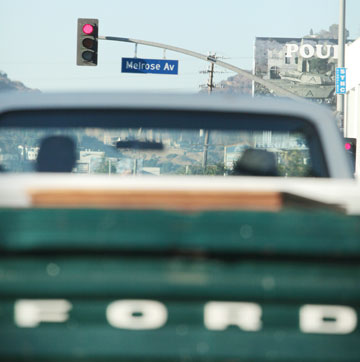 And so began the farming scavenger hunt on the drive from the airport to the hotel. That yellow Chevrolet next to it was calling my name.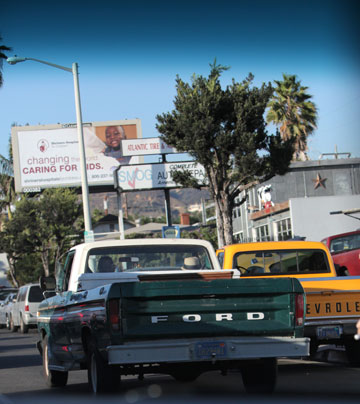 A cow! Decidedly not Jersey, but wide-eyed and udderly full.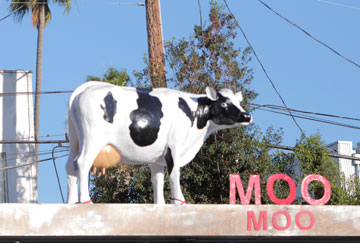 Yay! An organic smoothie place. You'll know where to find me …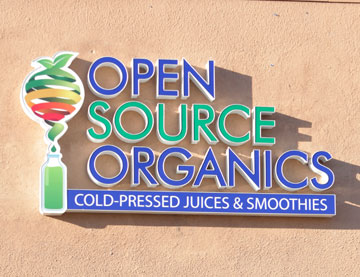 And a bee? Okay, not the typical farm bee for sure. But one of the MANY billboards we saw on the way to the hotel.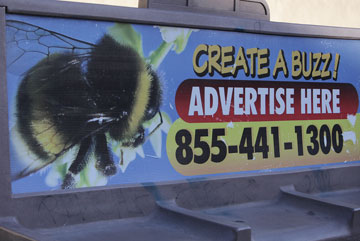 Johnny??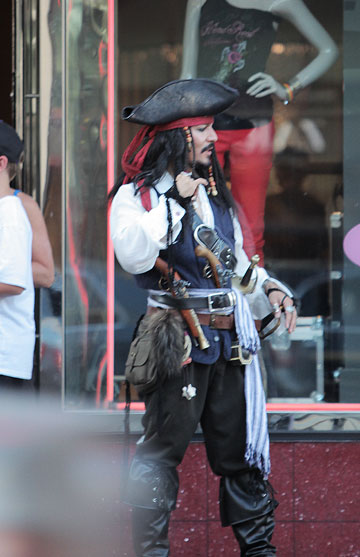 Spiderman? Okay …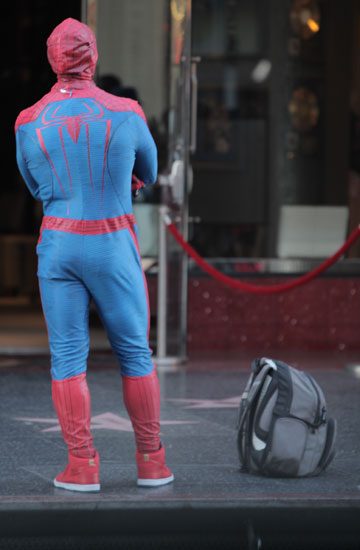 And film crews! Dorothy, we definitely aren't in Idaho anymore.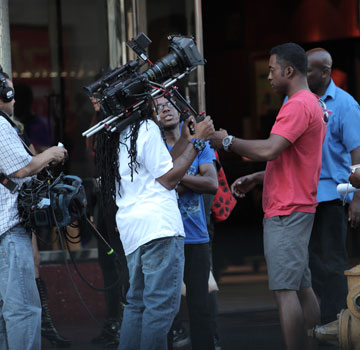 At least they have hay rides.
And finally, transformed to big city life (for at least the rest of the week) we are here. 🙂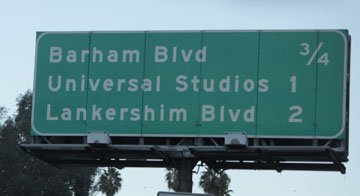 Don't forget to tune in Friday at 7 a.m. for my spot on the fabulous Hallmark Channel's newly launched show Home & Family. <— click here for more information!